León Benavente, the roar of dissatisfaction | Culture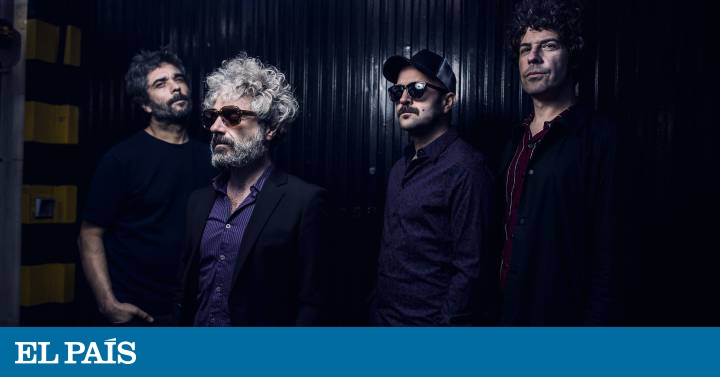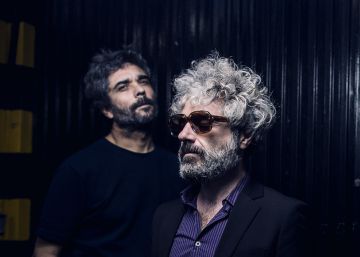 They sing in Four monkeys that "they are not lions, but they know how to roar." Just the image of four roaring macaques is enough to understand that the members of Benavente Lion they are smart enough to laugh at themselves while still portraying the absurdity of this jungle of our day. In them, irony is like the breath of the scream. "I don't know if it's good, but it comes naturally to me," says Abraham Boba, singer and songwriter of the group, referring to the song that opens his new album, Let's go crazy, which is published this Friday. "On the next record I will try to avoid it," he adds … ironic.
The four monkeys are actually four lions: Boba himself, bassist Eduardo Baos, guitarist Luis Rodríguez and drummer César Verdú. Four musical beasts waiting for this interview having a drink in a cafeteria in front of Warner's office, the multinational for which they signed in 2016. Let's go crazy It is his third album as León Benavente, the conjunction of talents with similar interests who, after several years as an accompaniment training for Nacho Vegas, decided in 2013 to make the leap with an independent album. What was already received as an interesting bet was consolidated in 2016 as its own identity thanks to two, a second and outstanding disk, trigger of a wild live.
On the stage you could see four musicians runaway for their hunger for rock with doses of electronic poison, with a songbook of post-punk, art-rock, synth-pop… An explosive mixture that linked Radiohead with Motörhead, through New Order. A cocktail that placed them as a new link in the evolution of that indie created in Spain by groups like Surfin 'Bugs or Lizard Nick.
His new album reinforces the same hallmarks, but also drives León Benavente in his climb as a current reference. "We are a group that, although we don't always know what we want, we do know what we don't want," explains Rodríguez. With that idea they began to make this work at the end of the last tour in 2017. Recorded at the El Cariño studio, in the house of Baos in a town in Zaragoza, the album was conceived in 90 days "very intense". "We remain turuletas," Baos releases with a laugh. For the first time, the four, and not only Boba and Rodríguez, participated in the composition, reaching a "richer" music.
"There are lower songs of revolutions with respect to the previous albums", confesses Boba, who recognizes that it is "perhaps the greatest risk" of Let's go crazy. It refers to compositions as Saint's hand, Like the stone that floats, Your life live or The song of harm. Half times that, however, have a magnificent sharp tooth. More than ever they bite in full juggling that "world that is old", which is portrayed helplessly in Like the stone that floats and in a whole work that is an accurate radiography of a society marked by political disaffection, job insecurity and the vices of modernity.
Boba says that the title of the album, that of "going crazy", is a reflection that comes from observing "what surrounds us". "The excess of current information means that we do not pay attention to anything in particular and, therefore, do not stop to think. It would be repetitive to say everything that goes wrong, but the concept of the album is to describe that no one is really well, that there is a vital disgust and widespread dissatisfaction. " In the very heart of that broken society, of that hurt and untrusted spirit, The song of harm It is glimpsed as a true hymn, a faithful and addictive soundtrack of the feeling that, according to its lyrics, is to "know one really" and see how "you move several pieces of the puzzle, but you can not see the image in full."
After this album and at 44, Boba, lyricist for León Benavente and who already had three solo albums, ran with all of the law as one of the best emotional portraitists of his generation. Loaded with sarcasm and drawing a landscape of disoriented and survivors, he ensures that all the songs start from "lived experiences", typical of a distrustful type of the modern world. "I can't write as if I were 20 years old … Well, I can, but I don't want to," he says with a complicit laugh.
An ambitious tour awaits this group that, when it faces its music like a whirlwind, leaves a good part of the scene of the indie current as a flock of lambs. It is not so much a matter of aggressiveness as of personality, so much that it is time to say goodbye to Nacho Vegas after more than a decade with him. León Benavente has grown so much that he can no longer continue to plan with his friend and mentor. "It is a logical process and he has always understood it," says Boba. A process that advances with a band that roars more than ever.