leisure tourism rebounds and improves its forecasts for the summer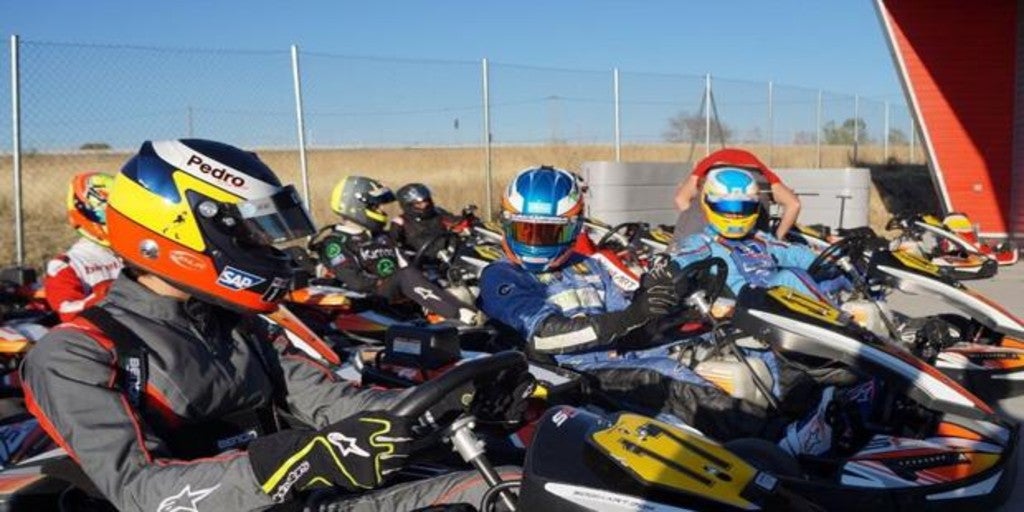 Updated:
Keep

2021 promises to be the 'wake-up call' for the leisure and adventure sports sector in Spain. The advance of vaccination, greater health security or the relaxation of restrictions are behind the reactivation of a sector that has found in the Madrid's community one of its great havens of the post-covid era. Despite widespread optimism, companies like Karting Ángel Burgueño They call for responsible and safe leisure, because «we have not finished with the Covid-19»And the activity must be recovered« always in a responsible way ».
Tourism will also support these companies, specifically, our country will receive this summer 30-40% more international visitors (from 8.5 to 11.5 million) than in 2020, according to data from the Independent Authority for Fiscal Responsibility (AIReF). More optimistic are the estimates of the Exceltur association, which also sees 'rays of sun' for this year, when tourism activity will double and tourism GDP will rise to 96,369 million compared to 48,051 million last year. In addition, leisure tourism in particular is expected to experience an above-average revitalization, as "it is more defensive and has the capacity to recover sooner," according to the report.e 'Spanish Market Outlook Covid-19' from CBRE.
Among the causes of this recovery is the advance of vaccination among the population, since 16.6% have already received the full cycle, while 34.5% are partially vaccinated. It also highlights the successful and widespread application of health security protocols, key in containing outbreaks. On the other hand, autonomous communities such as Madrid They have progressively relaxed their anticovid measures and restrictions, enabling the activation of commerce, hotels and other sectors dependent on national and foreign tourism.
In fact, the community chaired by Isabel Díaz Ayuso was chosen as leisure destinations FITUR 2021 during the recent International Tourism Fair at IFEMA, being recognized as a reference destination for the tourism sector in 2021.
In fact, there is no shortage of attractions within the region capable of stimulating leisure travel. The Zoo Aquarium, Parquer Warner, Amusement Park, tours along the Paseo del Arte, excursions to El Retiro… Practically all the activities related to leisure and leisure tourism have emerged, heralding a better-than-expected summer campaign. Even karting begins to pick up 'breakneck speeds' with four weeks to go for the summer season.
Karting Ángel Burgueño, an example of a return to normality with health responsibility
In the Madrid municipality of Pedrezuela, 20 minutes from the Capital, is located the Ángel Burgueño Karting, a complex consisting of a 970-meter circuit, a restaurant with a grill and spaces for events dedicated to the world of karting. Despite the prestige of this family business, linked from its origins to motor racing, the coronavirus pandemic forced its temporary closure in 2020, reopening its doors on February 16. "The time has come! Finally, tomorrow we will open our doors again », they announced in a publication in Instagram.
Just a few weeks later, the smell of gasoline and the hum of four-stroke engines returned to the Ángel Burgueño Karting, whose tracks have recently hosted competitions such as the Cepsa Endurance Series or the Rotax Challenge and where the 10 will be held Hours of Resistance Ángel Burgueño next October 30. And is that the health crisis has only meant a small stop-and-go in the trajectory of this karting company.
The secret of its rapid return to normal lies in health prevention. «We have to be aware that we have not finished with the COVID-19, and we have to get back to our lives, but always in a responsible way ", explains the Ángel Burgueño Karting team, with 15 years of experience in motorsport.
On their official website they expose a series of measures and protocols that have allowed them to recover their activity safely. Fun and adrenaline are guaranteed in the Ángel Burgueño circuit, but it is important to attend «avoiding crowds, respecting safety distances, marked routes within our facilities, to avoid close crossings with other clients, using the mask for as long as possible, and maximizing hand hygiene with frequent washing and the use of hydrogel ", they point out.
Likewise, its professionals claim to have enhanced the hygienic-sanitary protection of all its areas and elements, with the increase in the regularity of cleaning, the greater distance between tables and diners or the provision of a new terrace area.
Thus, Karting Angel Burguenot proves to be an example to follow for leisure and adventure sports companies, for reactivating their activity without renouncing the health commitment, or reducing their efforts to guarantee customer safety.