Leclerc achieves pole with the help of Sainz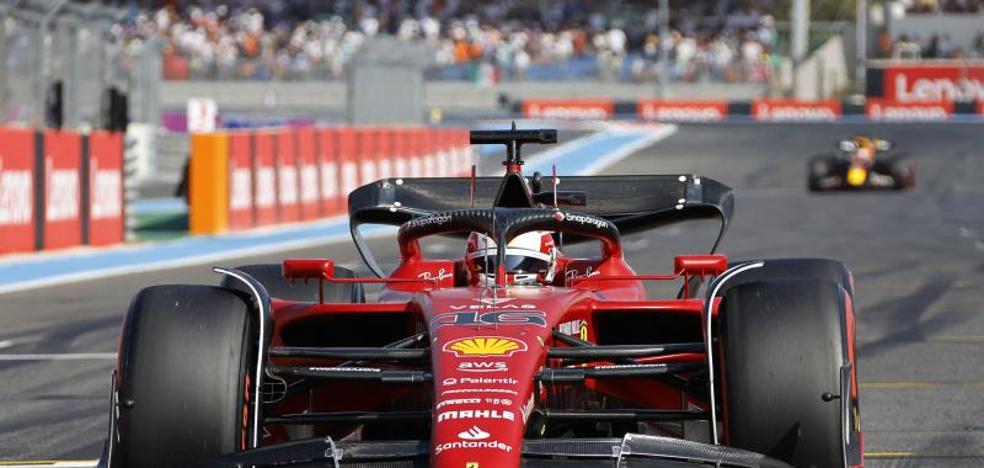 French GP
The slipstream strategy worked out wonderfully for Ferrari, as the Monegasque overtook Verstappen
Ferrari's slipstream strategy worked wonders, to the point that Charles Leclerc took pole and will start ahead of Max Verstappen at the French Grand Prix that takes place this Sunday at the Paul Ricard circuit.
By giving him the slipstream on his lap, Carlos Sainz was decisive for Leclerc to dominate the classification and lead the starting grid. Thanks to the man from Madrid, the leader of the Scudería achieved eight key thousandths of an advantage over the Dutchman, leader of the World Cup.
"Great, Carlos!" Leclerc thanked him after achieving his sixteenth pole position in his career, first at the French Grand Prix and seventh of the season. Spectacular management by Sainz, who will start ninth after being penalized for the change in the engine, so that his partner prevailed after a great fight.
For his part, the British Lewis Hamilton achieved fourth place with his Mercedes ahead of Lando Norris and George Russell. Asturian Fernando Alonso, who looked sixth, finished seventh after the McLaren driver beat his time.