Leave the game and bet again on life | I think, then I act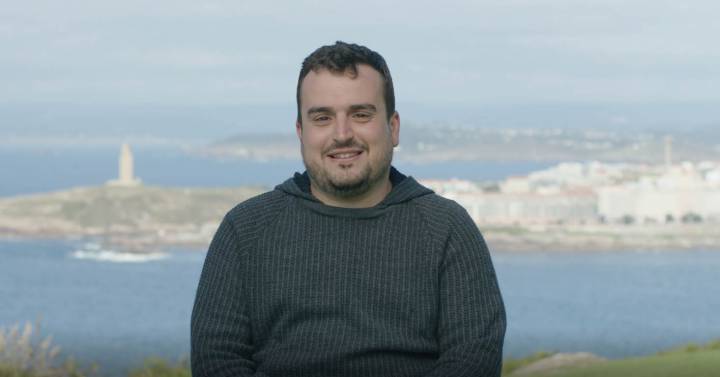 If the history of Santiago has made you think and you also want to help this cause to change the world
When Santiago Caamaño (A Coruña, 1993) looks at his friends' teenage photos, he knows very well why he never shows up. I was not playing football, or walking on the beach, at dinner, at parties, or on trips … While the rest lived, Santiago only bet.
Bet and win. Adrenalin. Bet and lose. Adrenalin. To lose. Adrenalin. To lose. Santiago's life between the ages of 14 and 22 was guided solely by the rhythm of the game and the bets. Today, with 26 years, is Ludopata Rehabilitated, his pseudonym on the Internet, with which he wants to show his face about a problem he gets out of – he has been playing for almost three years – and with which he helps many young people who begin to fool around with bets to understand that they can become an addiction and that, in such case, the only way out is to ask for help.
The bombing of sports betting
The "new drug of the game", as more and more headlines call it, it expands at a frantic pace and is responsible for engaging more and more young people. In Spain, in five years it has increased 369% the number of active players who bet on online gambling. According to a study of the Open University of Catalonia, 20% of minors bet or have bet on the Internet and according to another more recent study of the University of Valencia, more than half of the children in our country have bet money at some time in their lives.
This last percentage is that found in Santiago in the classrooms: "When I go to the institutes to give talks, I always ask the same question: How many of you know someone your age who has ever played or plays normally? And he always raises his hand more than half, "he explains.
Sports betting ads are today a constant bombardment on the Internet, on radio and on television: elite athletes and famous presenters with bleached smile, many lights and raucous background politono. If a famous footballer announces it, how will it not be true?
Increasingly flood our streets: at the end of 2018 there were in Spain more than 4,100 game rooms (about double that two years before). According Madrid neighborhood associations, Bookmakers in the region increased 300% in just five years.
After spending almost a decade hooked on this addiction, Santiago overflows impotence to see, as he explains, that "there is no regulation regarding the game and that advertising is broadcast at all times; children are seen humming ads betting without realizing what they are doing. It is not about going against the game, but that it has to be regulated. "
A problem of normal people
When giving the face in networks and in the classrooms of the institutes, Santiago feels that it is easier for people to understand that this is a problem that can be touched by anyone. It happened to him, who passed a course at school after being diagnosed as gifted.
Throughout his adolescence, he was following a path of yellow tiles that was approaching him, more and more, to the black hole in which he would be locked later. "I started with poker on-line With an impersonation of my mother, she put her data and played with her name. There I began to get hooked, to the point that I got to falsify the notes to suspend and be able to stay at home playing poker. "
To lose control
At 17, Santiago had already learned how to fool everyone to get money. "I was going to see my grandmother, who gave me money and said:' Don't say anything to your parents '… For me that was a Whitening Brutal money to go play. Life becomes a lie, your head works at 300% to get money and, in the end, you get it even if it is generating debts, "he adds.
After poker, slots, gambling halls or roulette, at the age of 18, he began in the world of sports betting on-line: 24 hours, seven days a week. Santiago had just met the boundless fantasy of a drug without substance that never ends.
Life, in fact, was only a continuous loop, an endless roller coaster, which fed on the need to play and continue betting uncontrollably, always a little more than the previous time. "You start with a minimum amount, but immediately you realize that, to have the same feeling, you need more money: I started with a euro in poker and ended up betting 13,000 euros that I had won an hour before."
The time to ask for help
José Manuel Recouso is a psychologist of Agalure, a Galician association that has been offering treatment for gambling and other addictions for decades. Santiago went to them to start their rehabilitation and with them now collaborates to help other young people. "The first time Santi came to the association, like many patients, it was basically as a result of the economic debt he had generated. He wanted to solve it and he didn't see the problem of addiction so much, "he explains.
The debt that Santiago accumulated was totally unassuming. "We were at a family meal, my cousin was born, it was a day of joy and I dropped the bomb in tears… I collapsed. My family reacted very positively, they told me: "Quiet, let's get out of this," he recalls. When other young people now approach Ludopata Rehabilitado through the networks, the first thing he advises is to tell his family and then seek professional help.
The family is fundamental in a process in which relapses are common. However, according to Agalure, the rehabilitation rate is close to 95% with therapies that begin by learning again to relate to money. For Santiago, the first guidelines were to keep an exhaustive control of its economy, to have a daily expenditure forecast and a bank account jointly with someone from its surroundings to whom it was presented until the soft drinks tickets.
Then came the group therapies. "That was what helped me the most. When you hear the things that the classmates went through, you feel identified, you even help the one who relapses again and they help you when the one you relapse is you … It's a group that becomes almost a family".
Help others and help oneself
"Santi's work gives us visibility and normality to people who didn't exist until now. Young people like him, with that ease of reaching other young people, it is very important to show that these diseases exist, that there is a solution for them and that they are not alone, "says José Manuel, from Agalure. "When he tells the centers about his own experience, you would be surprised by the attention with which the kids are aware of all this information."
For Santiago, helping is helping. "The more time passes, the easier it is to carry the issue of not playing, but that makes you have a confidence that can be dangerous. I always say that with Ludopata Rehabilitado I not only help other young people, but I am also helping myself by remembering in my day to day all the bad things that have happened to me and keeping me alert ".
Do you want to know the full story?
look at her
(embed) https://www.youtube.com/watch?v=BKhYTvOUAXI (/ embed)
listen to her


Content adapted from the Santiago video
00:00
With 21 years Santiago Caamaño came to lose 13,000 euros in a single day betting. Today is Ludopata Rehabilitated, a character who uses his experience, humor and networks to make this disease visible and help other young people fight their addiction.
00:26
As a child I was always very hyperactive, the truth was that I had a desire for prominence. All the games he played were betting, even if it was the victory. If they were entertainment games, there was no winner, they no longer called me, that is true. And in the end what I was looking for was even to play, I was no longer looking or winning.
00:46
What I started with was poker on-line. I started full with an impersonation of my mother to the point that I got to falsify the notes to suspend. I had approved all of them and I put that I suspended two to stay at home to play poker. And then I even put the money from my classmates' flat and mine. My part got to spend it, steal from my teammates and spend mine. In the end I always looked for money, it didn't matter.
01:09
I started betting a euro on poker and finished with the 13,000 I had won an hour before. You start betting on weekend games and end up betting on a match you have live to see who wins the next point; immediacy too … The more immediacy, the more addiction it generates.
01:28
I remember that I was going to bed, I left the bets made in the morning, I set alarm clocks at specific times, at three in the morning, at five, at seven, and in the end you are playing 24 hours, you have no limit of time or money. And there it is the moment in which I see that I have a problem, that I am not able to solve it by myself, I see myself psychologically destroyed, I think of the worst, in getting out of the way, even in killing myself or taking a plane and disappear
01:56
I had already been playing for four or five years when I realized that I was already conditioning my life a little. Until I am going to talk to the psychologist and the secretary of the association and, indeed, since that day I did not play again. And that's when I said, well, I'm going to make a Twitter in this case to, in social networks, try to make an initiative and for now it is working well and I hope it continues to grow and, at least, generate debate.
02:23
Ludopata Rehabilitado is a person who seeks to raise awareness, reach people's minds, see that there is a latent problem and is more dangerous than it seems from the outside.
This content has been prepared by Yoigo.
. (tagsToTranslate) let (t) play (t) come back (t) bet (t) life (t) santiago caamaño (t) be (t) Galician (t) 26 (t) year (t) decade (t) suffer (t) addiction (t) bet (t) social network (t) (t) classroom (t) institute (t) help (t) make visible (t) problem (t) affect (t) time (t) young (t) ) offer (t) via (t) ask



Source link