Learning specific skills is useful but cannot replace the university | Innovation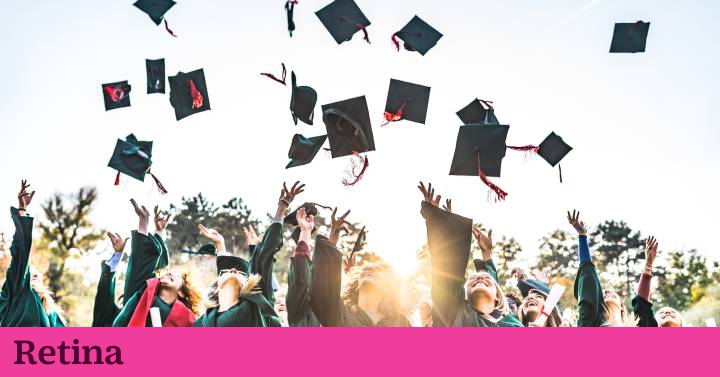 Currently, one of the most popular recommendations for finding a fast job in the technology environment is "adapting to the needs of companies", which in many cases involves training directly in the skills requested by the business network. This goes hand in hand with the idea that when you aspire for a job, what you know how to do is worth more than the training you had. Or that university careers "are not very useful because they give a lot of theory and little practice." However, the university continues to play an essential role in society and in the training of future workers. In this context, we consider what role each type of education plays and what is the best option to increase the employability of citizens.
In recent years platforms have been popularized that aim to train in specific technological skills, how to learn programming languages. An example of this is the rise of MOOCS, specialized online courses and open to a large audience; and the bootcamps, platforms that offer a training "very intensive and that teaches its students, in a very short time, a concrete technological profession and with great labor demand". This training boasts a high percentage of placement: most of its students find work shortly after finishing their studies.
Its biggest advantage is also its biggest handicap: this concrete modality consists of training that meets the current needs of companies. But those needs are changing and most likely in five years they will not be the same as now. "Some companies require people competent in the performance of tasks that can be carried out perfectly only with concrete and practical training," explains José María Peiró, professor at the University of Valencia and researcher at IVIE. "For this, specific training is efficient, but something must be taken into account: the frequent transformations of tasks and jobs, partly through digitalization, make continuous training necessary. Those who are trained in skills to meet these specific demands they have to consider that they must continue to form continuously. If not, their specific competences may become obsolete, "Peiró explains.
Other experts agree with Peiró and defend the need to continue incorporating new specific skills, if this path is chosen. This is the case of Ainara Zubillaga, director of Education and Innovation at COTEC, who argues that "One of the specific skills to be acquired is to learn to learn"Zubillaga says that one of the conclusions that can be drawn from the transformation is that" we cannot specialize in one thing: flexibility and versatility are required, and that is contrary to specialization, which is meaningless except if you specialize in several competencies throughout your life. "
What place then occupies the university?
"Limiting education to the acquisition of a range of skills affects employability," Zubillaga emphasizes. "The university education offers a framework of thought, critical capacity and a mental architecture that allows you to reinvent yourself several times throughout life," he says. People with higher education can contribute some extras to the company. "The university education is aimed at meeting the company's demands that may not be so structured and structured and that present levels of complexity that require professional judgment and the ability to take initiatives that perhaps the company is not demanding," Peiró explains.
The preparation of people who can make this type of contributions to companies is related to higher level training. According to the professor, in the university education the main process must be the learning of knowledge, skills and attitudes that prepare the person to solve problems, make decisions and provide value. There are also professions for which university education is not an option: they are those for which the degree is essential to practice, such as medicine or architecture. "The university continues to provide certification competence," recalls Zubillaga. "But it has long since ceased to have the monopoly of knowledge. Now knowledge is distributed, shared and collective."
Given the complexity of the current work environment, it seems impractical to understand these two forms of training as a confrontation. "The university has to understand that it is not only worth training in knowledge and content, but neither can it become a continuous hackathon," Zubillaga explains. In your opinion, you should offer updated knowledge. "They don't have to impart all the trends but they have to be more permeable." Right now, the university has no structures that allow it to adapt so quickly that it is constantly updated, so "it is a good idea to combine both modalities so that the development of each person is adequate to respond to different types of demands of the company at various times, "concludes Peiró.
(tagsToTranslate) learn (t) concrete skill (t) (t) concrete (t) be (t) useful (t) be able (t) substitute (t) university (t) form specific (t) specific (t) ( t) look for (t) company (t) make (t) form (t) continuous (t) continuous (t) follow (t) fulfill (t) essential paper (t) (t) employability



Source link