Learn about investment opportunities in the new normal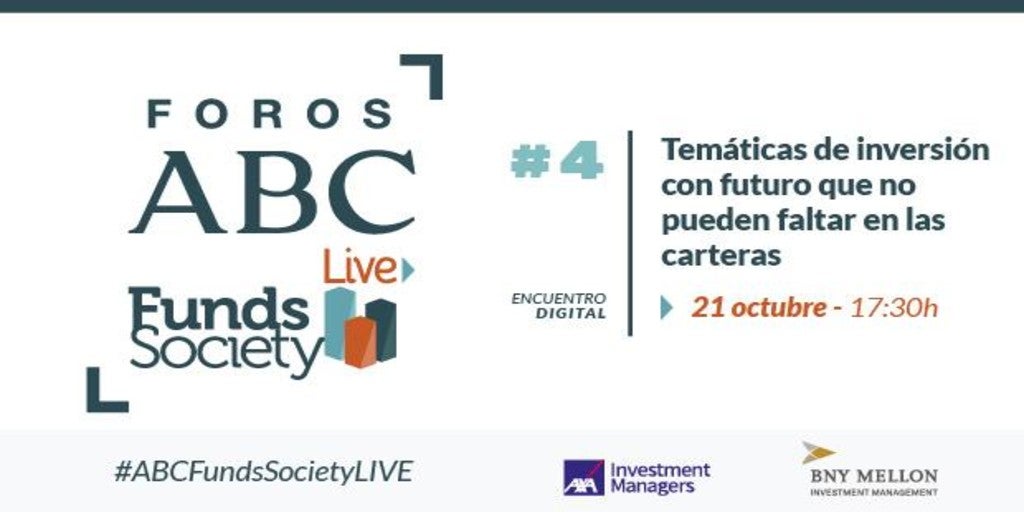 Updated:
save

Next Wednesday, October 21, a new ABC Forum returns, this time dedicated to investments. From 17:30 in the afternoon the 4th ABC Funds Society Live digital meeting. This time it will be to learn about investment themes with a future that cannot be missing from portfolios. The new normal is here to stay, and the opportunities in the market have changed from a few months ago. Therefore, in this meeting the new rules that govern the market will be revealed. This is the decisive debate to find out about investment opportunities in the new normal.
The meeting will be purely online and free for anyone who wants to attend. For it you just have to pre-register on the official page.
The person in charge of leading the debate will be José María Camarero, economics editor at Colpisa-Vocento. It will feature the intervention of Beatriz Barros de Lis, General Director of AXA Investment Managers for Spain and Portugal, and Sasha Evers, General Director of BNY Mellon Investment Management in Iberia and Latin America.
All the topics that will be discussed will have investments and strategies in the market as a common point. Thus, we will talk about the rise of thematic funds in recent times: boost in heritage, flows. Also if there is a growing interest from investors in thematic strategies, of the new classification of equity funds that Efama has carried out, the change in perspective when investing and thematic investment as a strategic vision in portfolios, and not a tactical one.
In addition, those attending the conference will be able to ask all those questions that concern them so that the participants can answer them.