Le Carré became Irish shortly before he died, disappointed in Brexit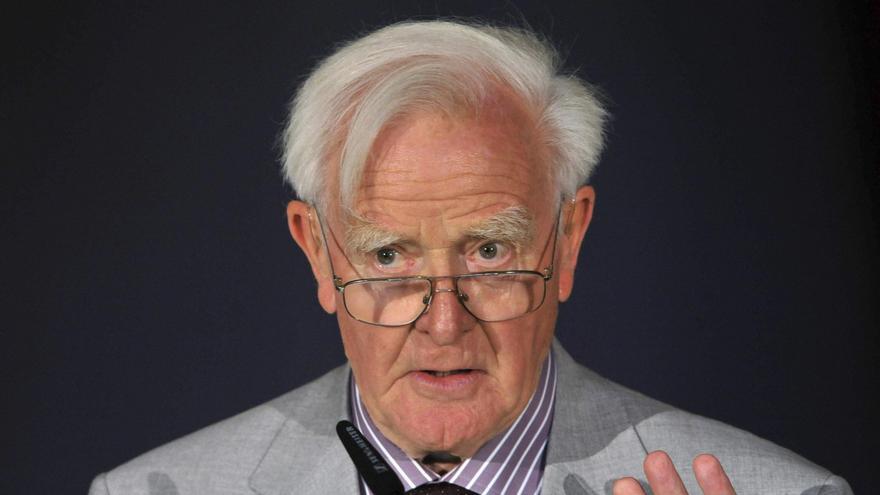 English writer John Le Carré, whose spy novels masterfully portrayed the decline of the British empire during the Cold War, "died an Irishman" to disillusionment with Brexit, his son Nicholas reveals.
"On his last birthday I gave him an Irish flag. So one of the last pictures I have of him is sitting, wrapped in an Irish flag and laughing ", Nicholas tells in a documentary on BBC Radio 4 that will be released this Saturday.
David Cornwell, known worldwide as John Le Carré, acquired the Irish passport shortly before his death last December, thanks to the fact that her grandmother was from Cork, in the south of the Republic of Ireland.
Nicholas, who also writes under the name of Nick harkaway, explains in the documentary, made by Philippe Sands, that the main reason why his father denied British nationality was the departure of the United Kingdom of the European Union (EU), an event that he came to describe as "completely irrational".
In many of his novels, Le Carré often portrayed British intelligence as incompetent or corrupt, in tune with a country that had lost influence on the international geopolitical table, such as it was demonstrated in successive historical episodes.
He recalled this when, in an interview with the Irish network RTE, he said that the Brexit it was, "without a doubt", the "greatest catastrophe and idiocy" Committed by the United Kingdom since "the invasion of the Suez Canal" in 1956.
"The British can't blame the Irish or the Europeans (for Brexit), the fault is their own, "lamented Le Carré