Law with International Relations, a combination that makes a difference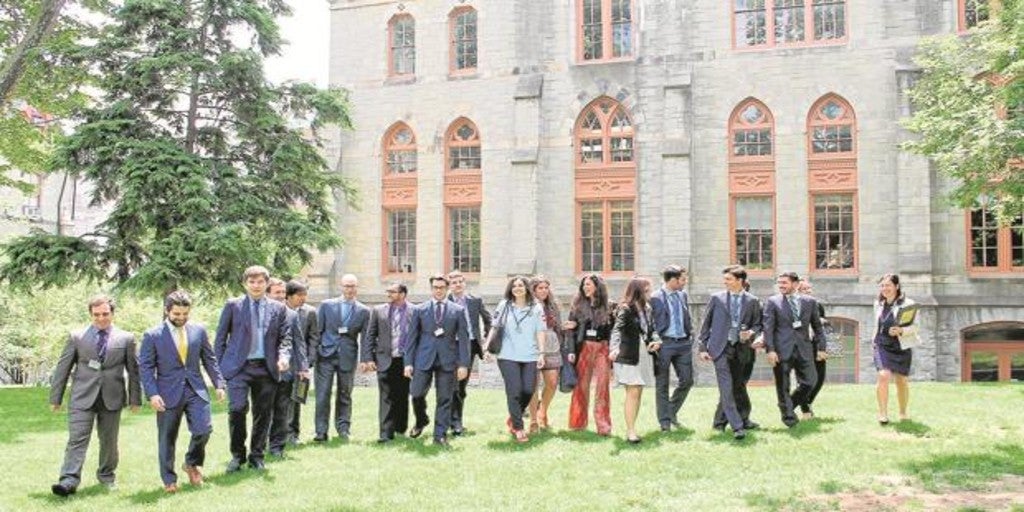 Updated: 02/27/2022 00:20h
Keep

Many are the students who in the coming months will choose their university studies, an important decision, both "what" to study and "where" to do it. Companies, large, medium and small, continue to hire talent, but it is important that we bear in mind that, just as the labor market is changing, the selected studies must take into account that the market is changing and that specialization is the key to find more opportunities in the future. In this sense, "companies are looking for profiles with general training, but with additional specialization that provides value to organizations from day one," says Juan de Lara, head of Professional Guidance at IEB.
As far as general training is concerned,
Degrees in Law, ADE
, or engineering, continue to be the ones that monopolize the greatest number of offers due to their versatility and their global knowledge of business operations. But precisely such general knowledge requires specialization when joining a company. "Our students at IEB study double degrees to meet precisely this demand for specialist talent", comments Ignacio Muñoz, Head of Admissions at IEB, "because they carry out simultaneously and over 4 years, a university degree and at the same time a master's degree with an eminently practical approach, taught by professionals, which reinforces the knowledge of the Degree and at the same time approaches it in a realistic and current way, working with the students, real cases of their companies».
Among the double degrees based on a Degree in Law or Business Administration, specialization in areas such as Financial Markets and the Stock Market stands out, and even some with a more technological component such as Business Analytics, but without a doubt an option that is really in demand within the Law or ADE students, is the specialization in International Relations. And it is that, in a world of work that is increasingly globalized and with global decisions and management models, specializing in International Relations allows professionals to "acquire a global vision of international dynamics, with an economic, legal and even geopolitical approach, of the in the same way that it introduces us at the same time to the skills related to the new technologies used internationally such as 'blockchain' or 'big data'». This is confirmed by José María Viñals Camallonga, director of the
Master of International Relations of IEB and current Partner at the North American firm Squire Patton Boggs.
And it is that the universities and business schools that design, prepare and teach programs with a faculty of professionals, guide and update the training content precisely adapting it to the requirements of current companies that incorporate talent into their organizations. This is what Pedro Garrido, IEB alumnus and Executive Director, Head of Corporate lending for the UK and Northern Europe at BBVA, who also directs different programs at IEB, says: "It is important that new professionals have specialized knowledge in what they want to do in the company, but it is just as necessary to acquire skills and competencies that will help you in your future professional evolution».
new environments
In this sense, digital skills have become a totally transversal skill, mandatory in all undergraduate and postgraduate degrees, since today's professionals must "know how to work in digital environments, use new channels, know new relationship environments with clients such as social networks or the web... In short, the digital profile is today necessary among all profiles, whether technological or not, since all businesses and functions in the company are affected by the mandatory digitization that organizations are experiencing", confirms Joaquín Danvila, head of Digital Development and Online Training at IEB.
And it is that the Degrees in Law or ADE continue to be the most demanded, but faced with an enormous number of candidates who study these university Degrees, the simultaneous completion of a specialization in International Relations, Stock Exchange and Financial Markets, or Business Analytics among others , give a much-needed differential stamp in companies that, today, need to incorporate specialized talent with the ability to develop professionally in a digital, globalized market and with work methods and decisions based on data and the use of new technologies.
And for those who are already university graduates and have a little more experience, the changes in the market are introducing a great demand for continuous training and constant adaptation on the part of professionals, with which we can conclude that completing a degree and a master's degree today day is just the beginning. And it is that professionals must be in continuous training to adapt to the markets. It is true that, for active professionals, online training has become a very useful option. «Precisely after the pandemic, online training has been shown to offer the same quality and, without a doubt, greater flexibility than face-to-face training, since the jump in quality that has been made with the adaptation of teachers to the online method and the correct use of new technologies, they have made online training a real and quality option, adapted to all types of professions, schedules and locations", confirms José Antonio Gallardo, coordinator of Online Programs at IEB.
In short, choosing a degree is a very important first step, but it is only the foundation, since immediate specialization and continuous training are already a necessity for today's professional.