Lavalientes recruits famous objects for an auction to benefit the victims of the La Palma volcano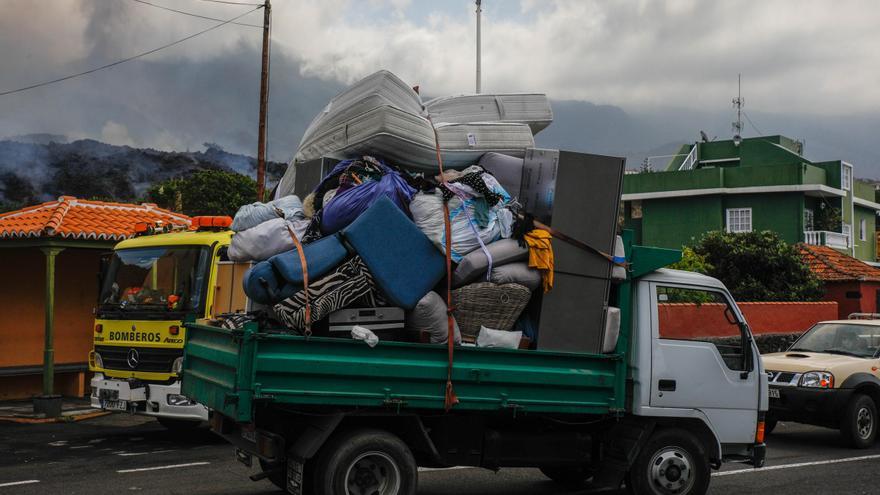 Donated products can be accessed through a totally transparent auction system, and can be consulted at the web lavalientes.com. At the expiration of each auction term, the highest bid will be the winner. Once the income has been received and the management expenses charged by the platform itself for its services have been discounted, the resulting amount will be paid into the official bank account of the Cabildo de La Palma, the entity in charge of receiving and channeling donations. In addition, the receipt of the transfer made will also be uploaded to the web.
Yeray González did not hesitate to pull the strings necessary for this action to start adding to athletes and famous personalities who come together to help, selflessly, those who have to start their life from scratch. With this measure "we intend to contribute our grain of sand to all those brave men who have been affected by this natural disaster." That is why it also works to achieve the maximum dissemination of these actions, mobilizing the greatest number of people, to achieve "an important economic contribution to the cause and help those affected as much as possible."
"Articles that for some people can be worth zero euros, for others they can reach 1,000, everything always depends on who has been its owner and the value that each one gives to each thing," he underlines.
In addition to a shirt signed by Pau Gasol and runner Kilian Jornet's shoes, also signed, there is now a karategi donated by the Olympic karate champion, Sandra Sánchez. The Gasol T-shirt auction is currently active, for which all interested persons can bid before Thursday, October 21. The price already amounts to 325 euros after eleven bids.
Then it will be the turn of the shoes of the Spanish athlete who competes in mountain skiing and trail running, and it will continue with the kimono of the first Olympic champion in the history of karate, obtained in Tokyo. And there will be more.
New «famous»
And it is that although for the moment only athletes have joined the initiative, more "famous faces" are already planned that will allow them to continue joining efforts to help those who are most in need, since Yeray González emphasizes that this is "a long-term solidarity initiative route".
González emphasizes that the idea "has reached famous faces that we usually see on TV and that it has been easy for them to provide a product, a garment or something signed." He points out that to set up this solidarity route he has made use of his experience, since I have been dedicated to sports marketing for many years. I couldn't think of a better way to help in this great disaster.
In this way he wants to contribute his grain of sand to help many people who will need it. Without going any further, his uncles, cousins ​​and many friends "have lost everything."
He is also directly affected, since he has had to move from his residence, located "below the El Paso soccer field, more than three kilometers from the volcano." He relates that "in principle we are out of the path of the lava, but we have moved because there is no one living with the gases, the tremors and the cannon shots that it hits," the volcano. Even so, he stresses that "we are lucky to have a place to go, but there are people who could not say the same."