Lava already covers 480.5 hectares on La Palma and affects 1,149 buildings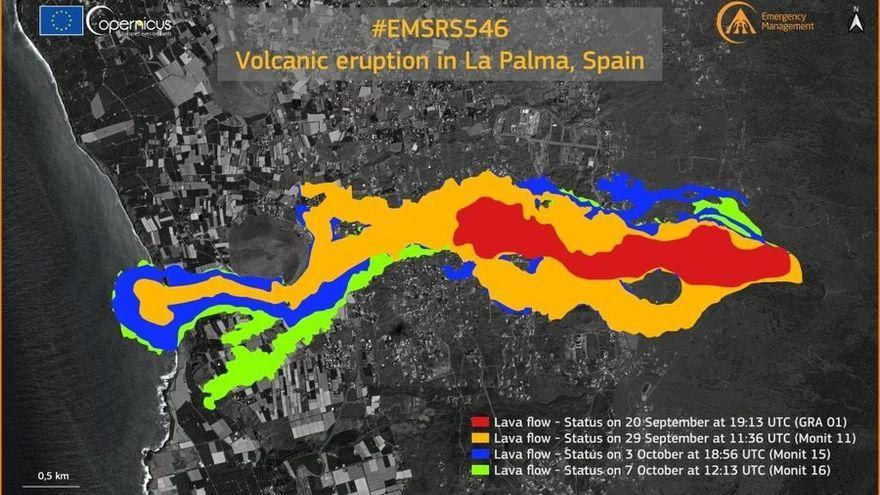 The lava coming out of the Cumbre Vieja volcano, in El Paso, La Palma, has covered since the eruption began this Sunday, September 19, a total of 480.5 hectares affected or destroying 1,149 buildings and infrastructures so far.
This is clear from the data of the Copernicus satellite of the European Union according to the last mapping corresponding to noon on Thursday, October 7, and published late this Friday.
The Copernicus program, coordinated through the National Center for Monitoring and Coordination of Emergencies (CENEM), has devices for the monitoring and follow-up of national alert networks, potential risk situations, incidents and emergencies in the field of civil protection.
The volcanic traffic light of the island remains in red, in an emergency situation, and the eruptive process continues to maintain the same behavior as the previous days with a volcanic explosivity that continues at level 2 on a scale with a maximum of 8.