Laura Pausini: "Working with Sophia Loren gave me air"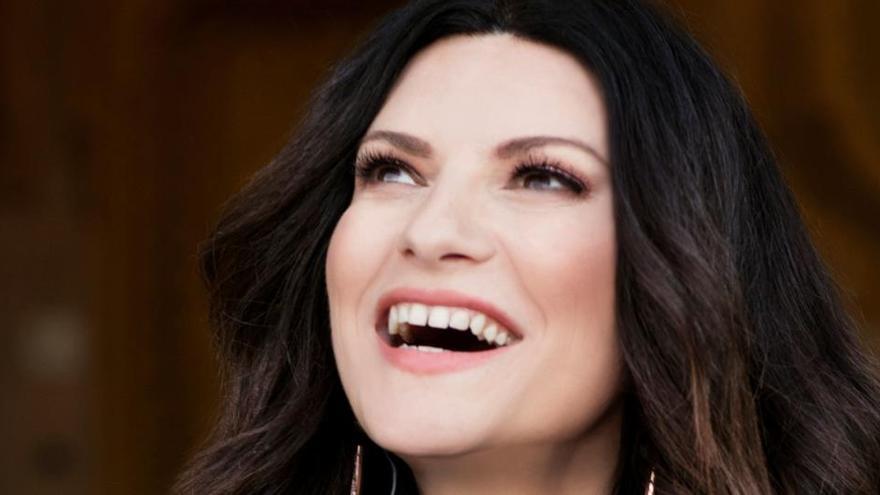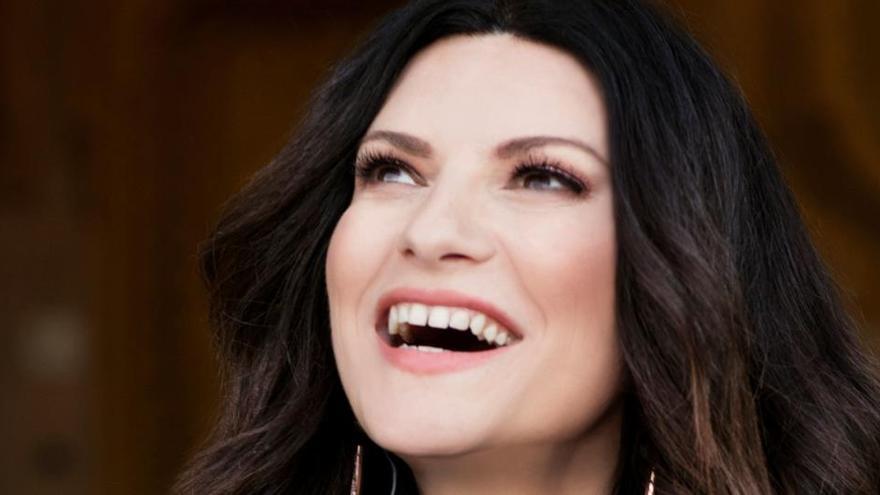 With more than three decades of uninterrupted success around the world, Laura Pausini few goals remain to be achieved, a ORscar is one of them. Something he aspires to with 'Io Sì', the original song for Sophia Loren's return to the big screen.
"The invitation to work with Sophia loren has given me air, because I when I received the proposal I did not feel capable of singing, I felt useless ", says the singer by video call from Rome, hours before the premiere of 'La vita davanti a sè' ('Life ahead').
Pausini recorded during the months of pandemic the Main theme of this drama about a Holocaust survivor who cares for abandoned children, directed by Loren's son, Edoardo Ponti, and with whom the legendary actress returns to the cinema after more than a decade.
"Imagine how I have felt, imagine for an Italian what it meansHe is a star in my country and in the world, but he represents something more ", Pausini explains about the bond that Loren has always maintained with southern Italy, his birthplace and setting for the new film.
If Loren is considered an icon of Italian and world cinema, the same happens with Pausini in the music, with a success that knows no borders or languages.
For this reason, the artist recorded versions of the song in five languages: English, ('Seen'), Spanish ('Yo Sí'), Portuguese ('Eu Sim') and French ('Moi Si), in addition to the Italian version . The latter, in her native language, is the one that will be presented for the Hollywood Academy Awards and could get an Oscar nomination.
An Oscar that could sound in Italian
"When they told me that the producers and Netflix wanted the song to be heard all over the world in Italian, I was amazed -assures-. It's a weird thing, huh? "
With his dazzling naturalness, Pausini argues on camera that in United States Italian music is popular "in genres like Andrea Bocelli's," but not so much in the case of pop.
"I believe that songs have the power to fight alone. I know it is very difficult but I don't want to be disappointed", he highlights; Y remember the recording sessions where Loren proposed that when she sang it would be like her voice.
The project, which has brought together two Italian legends, also provided the dose of motivation that Pausini lacked in this difficult year without concerts or live music. "I told myself in July: 'I'm not going to sing anymore, I'm not capable", be honest.
The interpreter of 'Se Fué' believes that "not ready to write yet" but the song was "a gift".
"We are living with great emotional fragility, these are moments in which we feel little protected", he reflects on the general mood.
It is not clear if an album will arrive soon that will take over from 'Fatti sentire / Make you feel', with which he won his fourth Latin Grammy in 2018But she entrusts the inspiration to the night, her time to be alone and wait for the arrival of the muses.
He has a folder on his computer with hundreds of proposals awaiting his hearing, some from renowned artists and others from lesser-known composers, but Pausini is faithful to his method in which he deletes the author to stay alone with the song and avoid a name conditions it.
Immigration and empathy
Loren, 86 years old and whose last foray into the cinema until now was 'Nine' (2009), by Rob Marshall, returns with a new adaptation of the homonymous novel 'The Life Ahead' (1975) by Romain Gary, which has already been released. adapted to the cinema in 1978 and was awarded the Oscar.
"I saw the movie and called my team to say that this was the movie I wanted to sing in.", assures Pausini.
In this new version for Netflix, Loren recovers the character of 'Madame Rosa', an old woman who begins a singular friendship with a very young Senegalese immigrant (Ibrahima Gueye) who has been orphaned.
Unlike the original work, instead of in Paris, the story is set in Bari, a city in southern Italy where the beauty of the Baroque streets and the light of the Mediterranean contrasts with the tensions of immigration and poverty.
"It is the summary of what I want my daughter to learn. A message for all humanity of solidarity and fraternity ", sums up the Italian with satisfaction.