Laura Pausini: "If you get used to the awards, the flame is going out"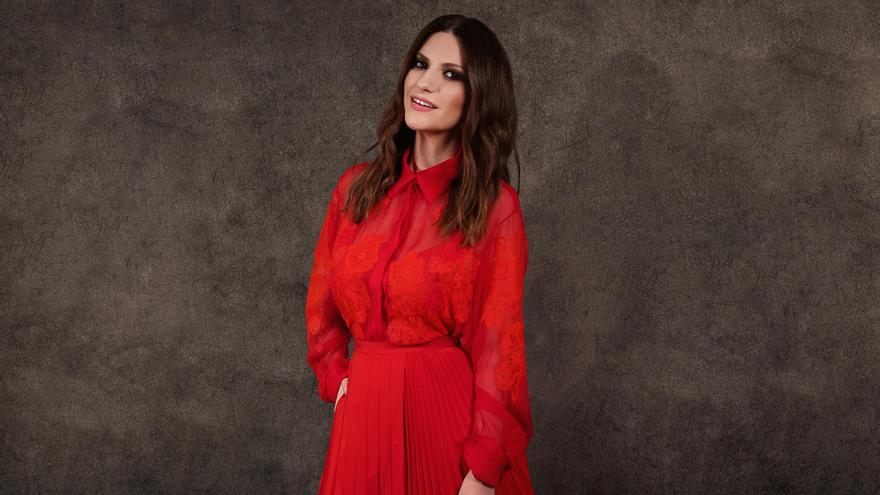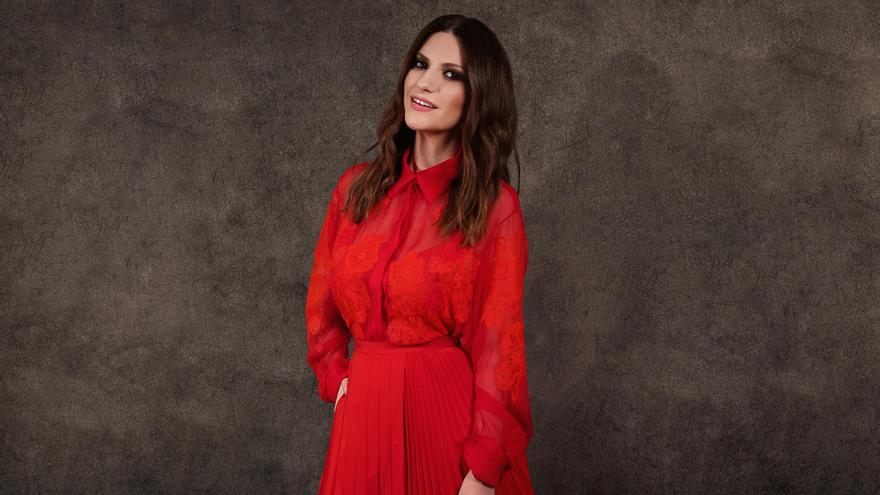 Laura Pausini just won a Golden Globe with his foray into film, but he insists he wants to keep his feet on the ground: "If you get used to the awards it is a sign that the flame is going out"He says from his small town in northern Italy, his refuge in these happy days.
"You don't have to get used to the awards. Obviously I learned it over the years, but I think that if you do it, it is a sign that the flame is going out and that perhaps you do not deserve to be there, "he points out in a telephone conversation, at times without hiding his emotion.
The Italian singer knows what she is talking about. His record includes trophies such as the 1993 Sanremo Festival, which marked the beginning of his career, but also several Grammys, which in the end are the result of his millions of records sold all over the planet.
The last one is a Golden Globe for best original song for 'Io Yes', a song he created with Diane Warren and Niccolò Agliardi for the Italian film 'The life ahead', the return of Sophia Loren to the screen.
Despite being one of the most applauded voices in Italian music, Pausini continues to live these honors intensely. So much so that he decided to follow Sunday's gala with his parents at his childhood home, in the small town of Solarolo (Emilia-Romagna).
"I keep getting excited about these things because I also realize that there is a percentage of luck", says this 46-year-old star whose childhood dream was to play the piano in bars, like her father.
After knowing his triumph, this "half Italian half Spanish", as defined, immediately felt the affection of his Italian and foreign colleagues in the form of endless messages, among them those of the Spaniards Alejandro Sanz and Pablo López, he confesses.
Singer has covered his followers with his ballads for years, but now he has dared to put music to a film, something he already did in 'Message in a bottle' (1999) but in a different way.
She remembers that in this case she fell in love with the film, an adaptation of Romain Gary's 1975 novel of the same name about a former prostitute and Holocaust survivor who takes in poor children at home. "His message moved me, like a tachycardia, and listening to the song I wanted to sing it, I wanted it physically, as if my vocal cords wanted it," he recalls.
In the recording phase he was placed under the orders of the director, Edoardo Ponti, Loren's son: "I was directing myself like a puppet but in a good sense, I felt that I was moving my voice and that is something I did not know," he says, as he maintains that she always sang freely.
An unique and unforgettable experience"
Although this has been a "unique and unforgettable experience", he doubts that he will work in the cinema again: "When something giant happens I almost never want to repeat it, it will be very difficult for him to accept another invitation of this type", he advances.
Nevertheless many see in 'Io sì' a good option for the Oscars: What if you win it? "I'm retiring", she cuts hastily and ironically, as if without wanting to think about it, because these promotional rhythms do not go with her. Of course, he will never stop singing, the "music will always be there", he swears.
The topic speaks of the "invisible", of those who live without the attention of others, a situation increased with the pandemic and felt by those who went through confinement, like herself.
"When I started the confinement (in March 2020 in Italy) it is not that I had a depression, this is a very different disease, I had a slumpI didn't know how to position myself in my life and I couldn't write, "he says. But everything changed with the film.
Now she is concerned about the situation of culture in Italy, where cinemas, theaters and concerts are still silenced. In this sense, he does not hide his anger with the authorities because he believes that thousands of families living in this sector have been "abandoned". "They see our work as something occasional or playful, but it is not a hobby," he says, while affirming that he understands the difficulty of the situation and its management.
This Wednesday he will return to the place where it all began, the Ariston theater in Sanremo, although without participating in the festival, only to support it in this unprecedented year, without an audience due to the virus.
About the future, the singer-songwriter began to compose and think of new ideas in January, but the Golden Globe nomination came immediately and, with it, the revolution, because the promotion has not given respite. "By day I work with Europe and at night with America," she alleges, exhausted.
But he promises his followers that something will come sooner or later. At the moment listening to songs in various styles waiting for that "hit" that captivates her because, she concludes, "an album must be born from a motivation, not from a contract".