Laura Ortega: «I am in permanent search»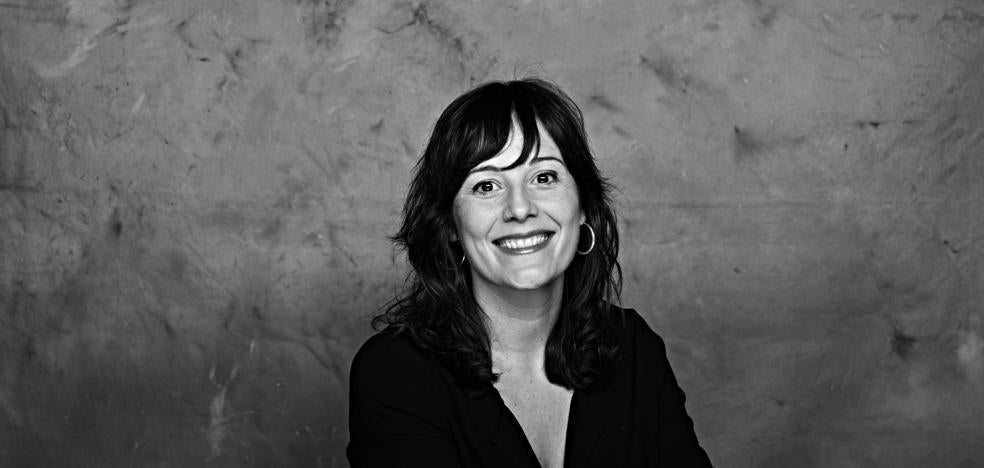 The stage director and photographer gives the second directing assistant workshop at the 'Laboratorio Galdós Internacional'
The stage director and photographer Laura Ortega will give the second directing assistantship workshop that will be developed within the framework of the scenic experimentation project
'Galdós International Laboratory', on the occasion of the premiere of the production 'Patriotas' which opens the program at the Pérez Galdós Theater on September 15, 16 and 17.
Ortega's workshop will take place
from September 5 to 9, from 4:00 p.m. to 8:00 p.m., in the aforementioned theater in the capital, after the one given by the playwright Julio Salvatierra, author of the text of
'patriots'. Interested persons can find out about this training experience, whose places are limited and whose registration period can be formalized at the web address: https://laboratoriogaldos.es/.
DETAILS
The photograph
"It acts both in artistic creation and in the documentation of the creation processes."

identified
«I am excited by the dramaturgy that is in thermometer with contemporaneity».

Goal
"I like to be on the move, learning from every theatrical experience I'm a part of."

Risk
"The directors I work with are great masters and they create with a very wild level of risk."
As Laura Ortega from Logroño advances, her proposal is to carry out a meeting-workshop in which she can define with the participants the concept of assistant directorship and promote a synergistic view within scenic creation. For this she pursues «
strengthen networking and know how to recognize the places/tasks/needs of each professional within the scenic creation to face a real project as assistant directors with as much context as possible, "he explains.
photographic gaze

Ortega points out that her aesthetic gaze as a photographer has "totally" fed that other gaze of hers as a stage director. «
It works both in artistic creation and in documentation of creation processes in which I participate, shaping a photo-director's notebook", he adds.
The stage director, who has worked for a decade as an assistant director for big names on the Spanish scene such as
Eduardo Vasco, Andrés Lima, Mario Gas, José Luis Gómez, Fernando Soto or Juan José Afonso, among others, he confesses that he is enthusiastic about «the dramaturgy that is on the thermometer with contemporaneity and is capable of looking at it with irony, playfulness and humanity. Playwrights like
Cristina Redondo, Juan Cavestany, Juan Mayorga, Javier Hernando... I think they are necessary, extremely intelligent and not at all complacent».
Constant Learning

Working and collaborating so closely and closely with all of them has nurtured her. «Artistically I believe in a nomadic way of doing and creating.
I like to be on the move, learn from each theatrical experience of which I am a part and question my perspective within the stage direction in each project. Fortunately, the directors I have worked with are great teachers on and off the stage, and they create with a level of risk and
very wild nonconformity with which I feel in permanent search. Creation, like life, is contingent.
Ortega, who has also directed shows for important national companies such as the Nuevo Teatro Fronterizo, Centro Dramático Nacional or Compañía Nacional de Teatro Clásico, believes that some of the productions in which she has taken part to date have meant, positioned or projected her in the context of the national scene. "As assistant director I think
'Shock (The Condor and the Puma and The Storm and the War)' and 'Prostitution' They have been the most complex dramaturgical and scenic shows of my professional career, perhaps also the most uncomfortable. As a director, it is difficult for me to choose. Perhaps 'Vientos que nos barrerán' speaks more and better about my way of understanding theater and contemporary staging».
without rest

He would demand of the public "not to calm down" and the moment that the national scene is experiencing contemplates it with concern due to the degree of over-excitement it suffers. «Remedios Zafra spoke in a talk at the Red de Teatros that in recent years we have had a greater mass of stage workers, creators, cultural producers... and that, in our Spanish context, s
e was very easily linked with contemporary precariousness, the dynamitation of quality and the lack of depth of scenic creation. Following this thought, I believe that the industrialization of any stage work within this savage capitalism, this 'fast food' overproduction (without permission for creative processes of permanence and search), the lack of assimilation of trial and error and the rules of a market very fierce, among other circumstances, they are making contemporary theater over-stressed and over-excited».
Laura Ortega has just released
'Lost Paradise' at the Grec Festival and inaugurate the photographic exhibition 'My house, our house'an exhibition raised around rural hospitality.
now working in production
'all daughters', directed by Andrés Lima, and
'The true story of the death of Francisco Franco'with Alfonso Torregrosa, directed by herself, both to be premiered at the Teatro Arriaga in Bilbao.
Although she acknowledges that she does not have much information about the show directed by Mario Vega, 'Patriotas', Laura Ortega can refer to the author of her text. «Julio Salvatierra is an exceptional playwright. I follow him from his stage at Teatro Meridional.
I find the starting point of your text fascinating, because it is urgent to look from the scene at what is happening with these 'great' rescuers but great condemners, "he concludes.