Latin American startups begin to show muscle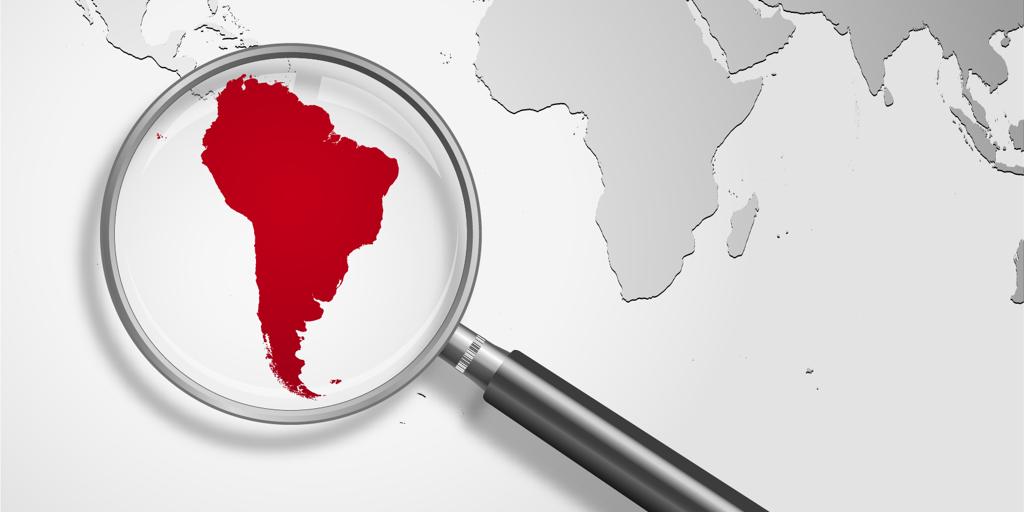 Updated:
Keep

The 'unicorns' also trot in Latin America. According to the consulting firm CB Insights, seventeen Latin American startups already exceed $ 1 billion in capitalization, figure from which an unlisted company receives the status of 'unicorn'. Nubank, Kavak, Bitso or Rappi They are several of those seventeen companies that were born in one of the twenty countries that make up a region with more than 650 million inhabitants.
"The startup ecosystem has grown by leaps and bounds throughout the region and in various segments," he says. Marina Pasquali, a Statista researcher. In recent years, many Latin American technology companies have expanded nationally and internationally to attract more and more consumers who migrate from the physical to the digital market. «For example, in Brazil, there are already more than 13,500 startups, when in 2012 there were only 2,500», Says Pasquali, citing data from the Brazilian Association of Startups.
The call 'Demographic bonus' It is one of the main advantages of the entire region. Most of these countries have very young populations, which means that the number of people of working age is higher than those who are economically dependent, such as retirees. "In Latin America there is a lot of youth, a lot of talent, less competition, and investments are relatively cheaper for US or European funds," he says. Marcus dantus, CEO and founder of Startup México, an accelerator based in Mexico.
The number of national and international funds interested in the region has grown significantly, according to Dantus. The weakness of Latin American currencies against the dollar or the euro it is an incentive to invest in countries with developing markets where there are still no services that already exist in Europe or the United States. "There are Latin American companies that have innovations that could compete in more developed countries, but others copy a model that already exists and adapt it," says Dantus.
An example would be Free market. Created in Argentina in 1999, it is a Amazon-style ecommerce platform with operations in eighteen countries on the continent. Mercado Libre is routinely cited as one of the biggest Latin American startup success stories. It began trading on the NASDAQ in 2007 at $ 28.5 a share. Today their titles are around $ 1,375, that is to say, a growth of 4,724% in the last fourteen years.
The number of mobile internet users in Latin America has grown exponentially in recent years, making it easier for technology companies to offer digital services to their customers. 54% of the region's population (350 million people) accessed the internet through their mobile phone in 2019, a figure higher than 40% penetration (250 million) in 2014, according to a report by the GSMA association.
The main challenges facing the startup ecosystem are the same evils that plague the continent: crime, poverty, corruption, political instability, poorly integrated markets, high weight of the underground economy and lack of access to credit. Forty of the fifty most dangerous cities in the world are in Latin America, according to the NGO Seguridad, Justicia y Paz. The climate for doing business should also improve, since Chile, in position 62, is the best valued in the continent within the index produced each year by the World Bank.
Accessing financial services is another great challenge that limits the potential of startups. In Mexico, for example, half the population does not have a bank account. "Access to financing is difficult in any corner of the region," says Pasquali, who indicates that a large part of the financing comes from private capital or venture capital investors.
In the absence of bankarization, many startups work in the fintech sector to offer fintech tools as alternative means of payments that allow users to access other digital services.
Cryptocurrencies They have also experienced great growth, since they function as a refuge from inflation and weak currencies. «In fact, the last Latin American startup to become a unicorn is Bitso, a Mexican cryptocurrency platform, "says Pasquali. Other sectors that have also seen great growth include Transport and logistics, including home ordering services like Rappi.
Disparity
Within the continent there are great differences between some markets and others. While Chile, Brazil or Mexico have a more developed startup ecosystem, Ecuador, Bolivia or Central America are still in the development phase. «In my opinion, the countries with the greatest potential are Brazil, due to the size of its domestic market; Mexico, due to its size and proximity to the US; Y Colombia, for its dynamism and good work at the macro and micro level ", says Miguel López de Silanes, CEO of Gedeth Network 'international market head' of Family Office Exchange.
By now, seventeen companies have achieved 'unicorn' status, but Dantus believes that soon there will be more companies within that exclusive club. And it points to Mexican 'fintech' startups such as Konfío, Clip and Credijusto as clear candidates.