Last goodbye to Rosy Jorge, historical presenter of TVE in the Canary Islands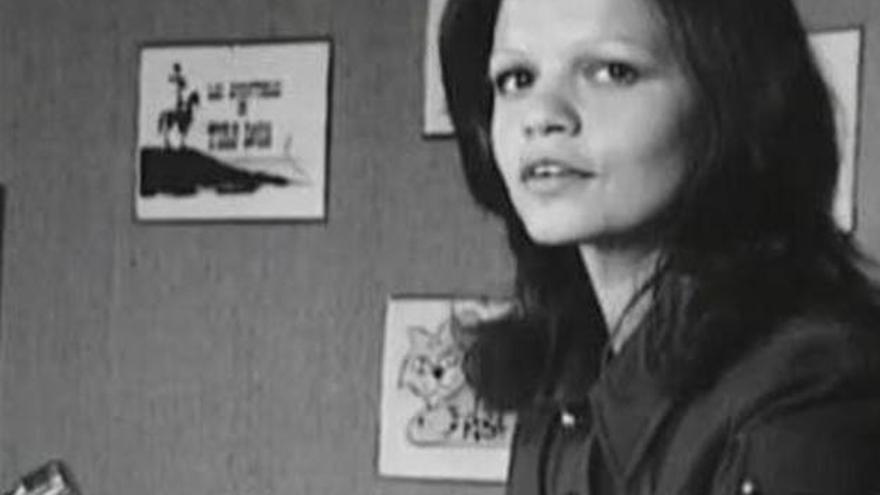 The historical presenter and journalist Rosy Jorge, who for many years made known the daily news of the islands in the news of Spanish Television in the Canary Islands, died on Saturday and was buried this Sunday in the San Lázaro cemetery in Las Palmas de Gran Canaria.
His colleagues from the public television center they fired her on Saturday with a "very emotional" piece broadcast on the news, who reviewed his work with images of the beginnings and the trajectory of the retired presenter years ago, according to sources from TVE in the Canary Islands.
Rosy jorge She presented news programs, but also galas and magazines and dubbed documentaries on public television, where she worked until her retirement, colleagues of the journalist have reminded Efe.
Much loved by her colleagues and in all the homes of the Canary Islands
Its career in Spanish Television in the Canary Islands began in 1966, two years after it began broadcasting on the islands as a production center.
On TVE, Rosy Jorge did almost everything: "I presented news programs, magazines, galas live and with the public, dubbing of documentaries … I directed and made the scripts for the De Tertulia program, which was the one I felt most proud of and, instead, I would have liked to do a program cultural, affirmed in an interview with LAPROVINCIA in 2009.
As stated in said information, it imposed a lot on him to appear on the screen: "The first time they told me I was in the air I said to myself: 'swallow me earth', but I liked the challenge".
When he started working, he received diction classes: "I had to speak pure Castilian, but as I left the microphone I spoke with my Canarian accent. In addition, I had to go to the hairdresser every day, because it was considered disrespectful to go out and present in any way. We could not gesticulate much with hands, and they also forbade us to wear glasses and wear cleavage. We had to have presence, control of ourselves and voice. "
In her professional beginnings, Rosy had clear references: "I will never forget Pascual Calabuig; he was an all-rounder, who not only did sports. Carlos Pablos was another figure; Luis Zárate, Chanuco Piñeiro …"
As for the directors he worked with, he highlighted "Eduardo Arias Salgado, a gentleman and a very fair person".
The journalist He stated that he always carried his popularity well: "I never thought I was more special than I really was. The public has been very loving and I have felt their affection a lot. Even today I go to pay for a taxi and the driver refuses, because he tells me that he has grown up with me. reaches the soul. When I got married for the first time I received gifts from Madeira, Azores … from people I did not know. "
But not everything in his life has been rosy. In 1993, she carried out an emotional interview with her first husband, José Luis López, after being transplanted from the heart in Córdoba: "I wanted to vindicate the needs that Canaries had in Andalusia and I asked for a Transplant Unit in the islands. My husband had a rejection and he died a year and a half after being operated on. "
It also indicated that his membership in the Popular Alliance (current Popular Party) took its toll on TVE: "Just because I was not a socialist, I spent 12 years doing corridors, without going on the screen. It was very strong and because of that I suffered a depression."
When you hear about trash TV "It makes me sad, because in my early professional years, viewers were trained by watching television". He states that "I don't like the Spanish series that they put on, because I consider them vulgar with respect to those of other nationalities." For all this, he acknowledges that he watches very little television.