Last days of the exhibition 'Resonances of the invisible, echoes of nature' by Octavio O'Shanahan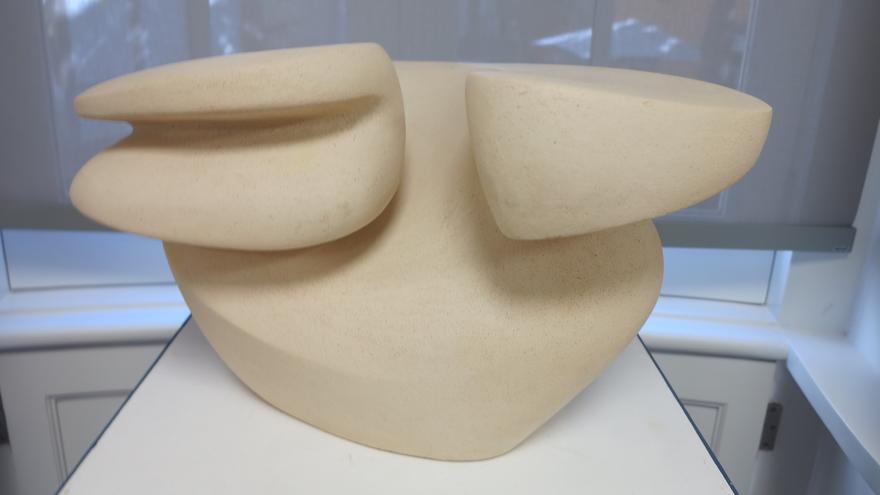 The artist Octavio O'Shanahan closes on December 20, at the Insular Library of Gran Canaria, the individual exhibition entitled 'Resonances of the invisible, echoes of nature'. The aforementioned is developed in collaboration with the Pompidou Art & Loungue Cultural Space coordinated by the cultural manager and art dealer, Miguel Ángel López Alsó.
O'Shanahan's individual also coincides with his modeling workshop entitled 'Conversations with nature' that the aforementioned creator teaches in the morning on December 12 in the aforementioned library.
The workshop that will be held on the terrace of the Insular Library aims to allow its twelve attendees to live a creative process related to the exhibition theme that is linked to nature
According to Octavio O'Shanahan, his workshop proposes "deepening our own sensory organization to provoke relevant artistic experiences in each of the people who come to the initiative. The experience of the attendees will be framed in the shapes and colors that surround them, so that the participants will be able to experience from the direct context and not only from abstract ideas. Aspects such as the four elements, ethers, the polar qualities of the planets, light and darkness in color, etc., will be part of that range of possibilities that nature offers us and that the exhibition itself raises ".
Octavio O'Shanahan has extensive experience in the art world. In addition to being a PhD researcher at the University of La Palmas de Gran Canaria, he combines the development of activities such as the application of art as therapy, with the exhibition and sale of his artistic creations and the dynamization of projects of a social or environmental nature through teaching. Among the workshops that Octavio O'Shanahan has organized, one stands out in a hospital center aimed at children between 6 and 16 years old who suffered from serious pathologies.