Laso is discharged from hospital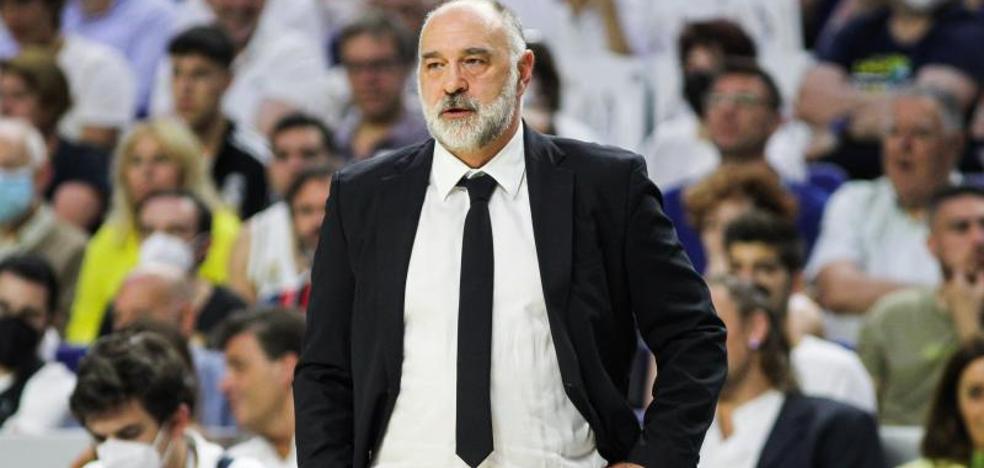 The Real Madrid basketball coach will continue to recover at home after suffering a heart problem on Sunday
Pablo Laso was discharged from Sanitas La Moraleja University Hospital on Tuesday, where he was admitted on Sunday after suffering a heart problem from which he will continue to recover at home, as confirmed by Real Madrid through a statement followed by another reassuring message of the coach from Vitoria on his Twitter account.
«I am already at home, and I feel perfectly. I have been lucky that life has given me a warning. As the doctor told me yesterday, I am better than 5 days ago. With strength and desire to return as soon as possible », Laso has written on his social networks. "Thanks to all the medical team at the Sanitas La Moraleja University Hospital," he added in a message that accompanies a photo in which he can be seen driving his car and waving.
Encouraging news, therefore, about the state of health of the award-winning coach of Real Madrid, who began to feel bad on Saturday night and on Sunday he went to the hospital on his own two feet, where he was diagnosed with a heart problem. Although the Real Madrid statement initially indicated that Laso had suffered a myocardial infarction, the tests carried out after undergoing a catheterization have determined that he alone had a blocked artery.
The Basque manager is in good spirits and is looking forward to getting back to work, something that will take some time, so it will be his assistant Chus Mateo who sits on the bench this Tuesday to lead Real Madrid at the third game of the Endesa League semifinal series that will measure the whites against Baskonia.