'LaSexta Noticias' premieres an innovative set with video mapping and vertical screens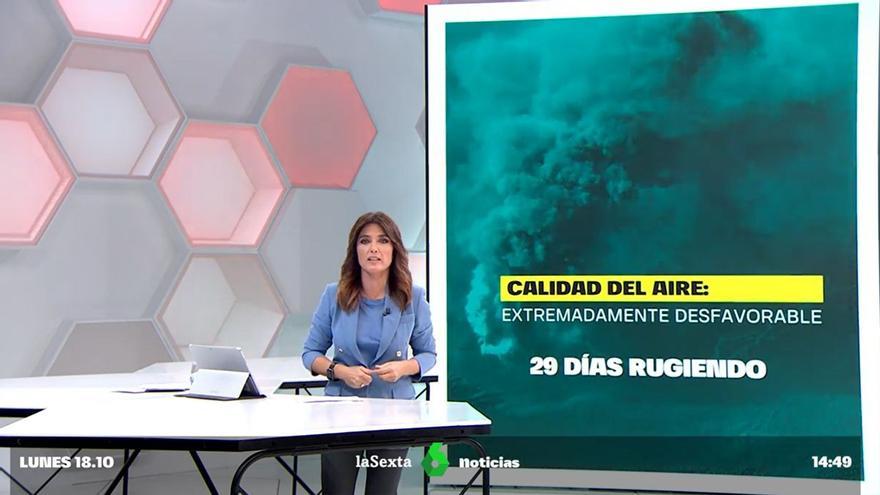 the sixth is on premiere. The green channel of Atresmedia has presented this Monday the new set of 'laSexta news', which according to the communication group itself, is equipped with the most innovative technical means. Helena Resano has been in charge of inaugurating the renewed image of the chain's news services.
It is a multifunctional space designed by Atresmedia's Image and Creativity Department, made up of vertical screens -following the concept of reading on mobile phones and tablets- that alternate with other classic types. Together, angles and perspectives are played through five screens totaling 23 meters in length.
One of the main technical novelties is the incorporation of 'video mapping', which until now had not been used on a set of TV. This unconventional technique, which will allow the set to have movement, will reinforce the graphics of the news and will join the use of others such as 'augmented reality'.
The set has its own structure, since each of the places that make it up will determine the way to tell the news. Along with this, the 'set' is committed to mobility, including that of the presenters themselves, who they will move around it without having a table and chair in the traditional style.
Juan Ramon Martin, Director of Image and Creativity at Atresmedia, explains that this design "intentionally provokes another form of staging, increasingly linked to the digital world". It is a "clean and technological" space free of chairs: "The presenter will be standing to be able to scroll through the screens of different formats, landscape or vertical, like the format of our mobiles ".
The only tables present will be tall, hexagonal and mobile, playing with the shape of the chain's logo and its symbolism. Precisely, this design also seeks to convey warmth and personality through recognizable physical elements, as well as luminosity and clarity with the color white.
For Gustavo Vazquez, deputy director of 'laSexta Noticias', this renovation of the set supposes "the adaptation to a new way of telling current events through an innovative, different, daring and impressive staging and production". "This set makes use of all audiovisual resources to better understand the news and it has a graphic line that enriches the possibilities of 'printing' information on the screen to highlight and complement the news ", he points out.