'Las Tres Mellizas' return to television with a version adapted to the 21st century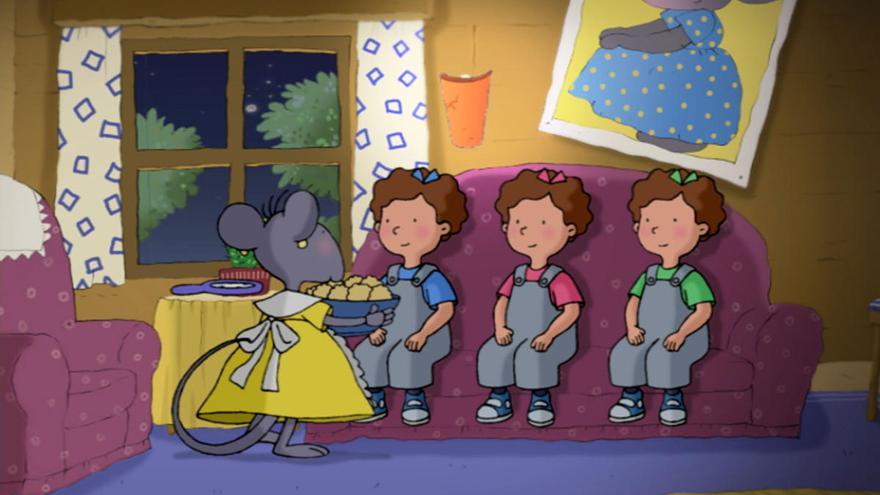 'The three Twins', the popular Catalan children's series that ended in 2003, will return to television two decades later with a new version adapted to the 21st century supervised by the creator of the original format, Roser Capdevila.
The American magazine Variety, specialized in Hollywood, has been responsible for giving this Friday the exclusive that the "boring witch" and the young sisters they will return with new adventures adapted to the "digital age" and written by the screenwriter Jordi Gasull, responsible for 'The Adventures of Tadeo Jones'.
"I am delighted to take on the challenge of resuscitating Las Tres Mellizas" in this era of digital transformation and value review. The series was inspired by my daughters and, later, they appeared in many versions of cartoons, "said Capdevila.
Aired between 1997 and 2003, first in Catalan and then in Spanish, the fiction was one of the greatest successes of Spanish animation.
The stories, which combined literary disclosure with moral teachings, they reached more than a hundred countries, in 35 different languages, inspired derivative series and films such as 'The Three Twins and the Enigma of Don Quijote' (2005).
In addition, Variety added that the 'The Three Twins' franchise sold more than 2 million books and another 10 million products under its brand.
The production company Brutal Media is looking for partners for the project and has already shared an image with the appearance of Ana, Teresa and Elena updated to 2020.
"Your world and its values ​​have transcended the limits of the screen for generations, and their relevance and potential today are so obvious that revisiting them has been an incredibly rewarding experience, "said Raimon Masllorens, Director of Brutal Media.