Las Palmas can also beat a Leganés in inferiority (2-1)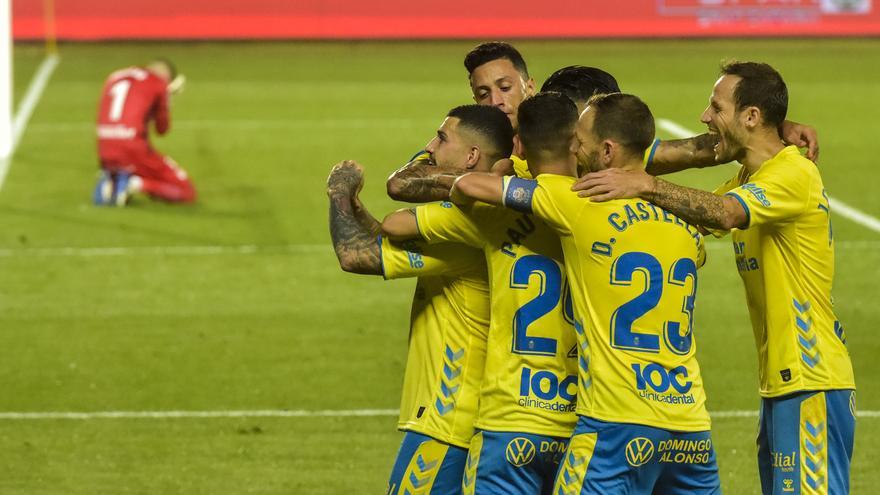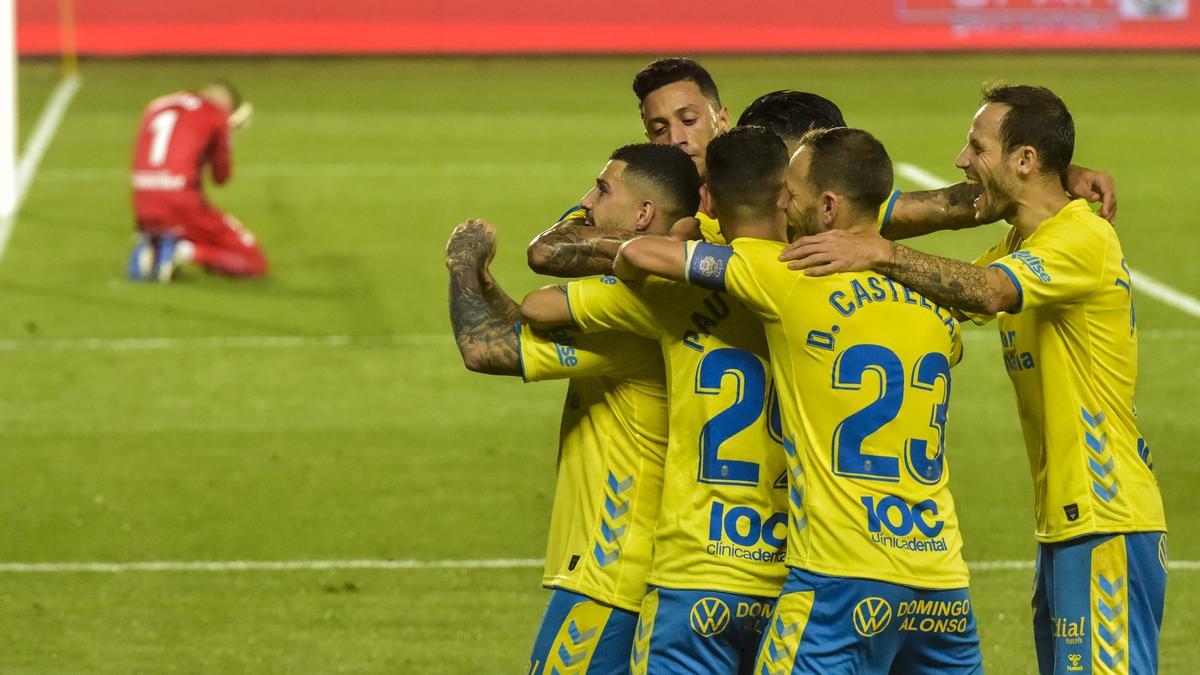 UD Las Palmas beat CD Leganés 2-1 and completed a trio of consecutive victories against teams relegated last season from the First Division, in a match that was conditioned by the expulsion of visiting defender Javi Hernández on the brink of halftime.
The Madrid team had completed a good first half, in which two almost consecutive goals were annulled in two minutes; the first in the 12th, to Ignasi Miquel, after a corner and by a previous hand from the Nigerian Omeruo, confirmed in the VAR, and the second by a previous offside by Javi Hernández.
Precisely the left back cucumber was the protagonist in the last action of the first half due to an involuntary but very dangerous tackle to Álvaro Lemos, who was stepped on by the left calf, which the referee first sanctioned with a yellow card, but after reviewing the play in monitor, sent off the defender with a direct red.
Until then, Leganés had shown danger in their approaches, especially with José Arnaiz on the left flank, and Álex Domínguez had had to make good interventions.
After the break, Martí dispensed with Bastón, placed Bustinza as a left back and delayed Palencia on the right, and Las Palmas carried the weight of the game.
An accurate low shot by Sergio Ruiz put the yellows ahead, after the Cantabrian recovered the ball near his defense and took it to the rival area, without encountering opposition either in his driving or in the final shot that beat Cuéllar for his right.
However, Rubén Pardo, in a placed direct free kick, returned equality to the scoreboard, and shortly after, the visitors, grown by the tie, were able to score the second with a double chance, in a shot by Rober Ibáñez that Alex rejected Domínguez and subsequent shot by José Arnáiz to the post.
When Leganés had achieved the most complicated, equalizing the score in inferiority, a penalty by Bustinza -who would also be sent off minutes later- on Álvaro Lemos was converted by Aridai to give victory to the island team, who are approaching the positions of ' promotion play-off '.
Data sheet:
2. Las Palmas: Álex Domínguez; Álvaro Lemos, Álex Suárez, Eric Curbelo, Dani Castellano; Benito Ramírez (Pau Miguélez, min. 83), Javi Castellano, Sergio Ruiz, Kirian (Aridai, min. 52); Edu Espiau (Maikel Mesa, min. 65) and Araujo.
1. Leganés: Cuellar; Bustinza, Omeruo, Ignasi Miquel, Javi Hernández; Palencia, Gaku Shibasaki (Rober Ibáñez, min. 59), Rubén Pardo (Eraso, min. 87), José Arnáiz (Brandon, min. 73); Sabin Merino (Miguel, min. 59) and Borja Bastón (Luis Perea, min. 46).
Goals: 1-0, min. 63: Sergio Ruiz. 1-1, min. 70: Rubén Pardo. 2-1, min. 86: Aridai, penalty.
Referee: Iosu Galech Apezteguia (Navarre Committee). He sent off visitor Javi Hernández (min. 45) with a direct red card and Bustinza with a double yellow card (84 and 89). In addition, his teammates Gaku Shibasaki, Sabin Merino, Rubén Pardo and Rober Ibáñez, and local players Araujo and Maikel Mesa were cautioned. He also expelled the Leganés goalkeeping coach for protesting (min. 93).
Incidents: match of the twenty-second day of LaLiga SmartBank played this Sunday at the Gran Canaria Stadium, without an audience.