Las Canteras shines with the best international beach tennis to close the year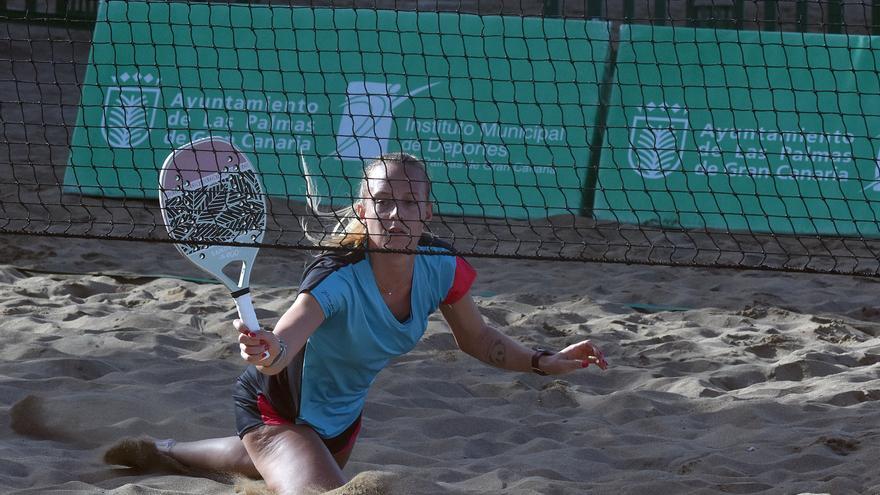 The international beach tennis tournament that is played in the Las Canteras beach, organized by ApPROBA Tenis Playa with the collaboration of City Hall of Las Palmas de Gran Canaria, through the Municipal Sports Institute and the City of Mar Council, the ITF Beachtennis Gran Canaria Final 2020 has entered its final stretch. The tournament includes the highest category competition in the specialty that has been held on the planet since the WHO declared the COVID 19 pandemic.
150 beach tennis players of 15 different nationalities have been competing since last Sunday, 27, in this ITF Beachtennis Gran Canaria Final 2020, an event that is taking place with restricted access and limited capacity in compliance with health regulations.
This Wednesday the quarter and semi-finals of the BT100 tournament will be played, in which numbers 2, 3 and 4 of the men's beach tennis world ranking participate, respectively: Michele Cappelletti, Nikita Burmakim and Antomi Ramos from the Canary Islands. Today the finalists who will access the Las Canteras arena tomorrow will be known, in the Playa Grande area.
The ITF Beachtennis Gran Canaria Final 2020 has been reserved on the morning of Thursday, December 31, from 11:30 a.m., for the finals of this competition that will be transmitted by streaming through the Youtube channel ApPROBA Tennis Beach.