Larramendi, the man who resurrected Mapfre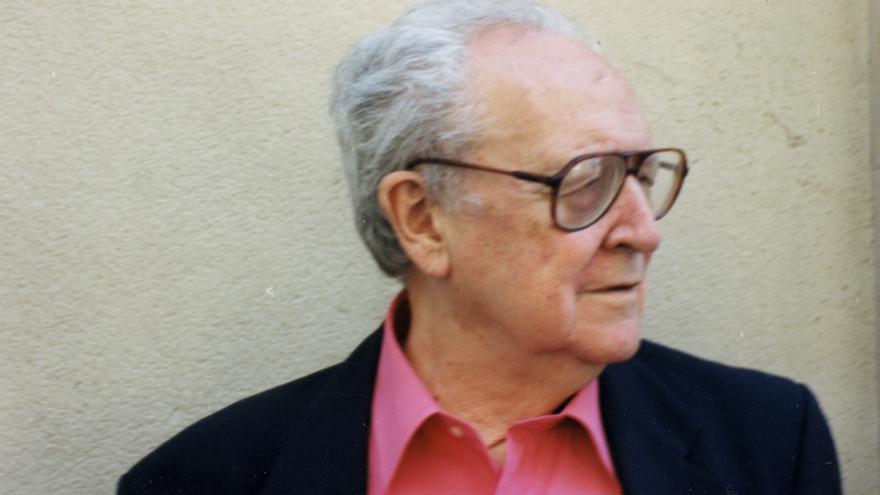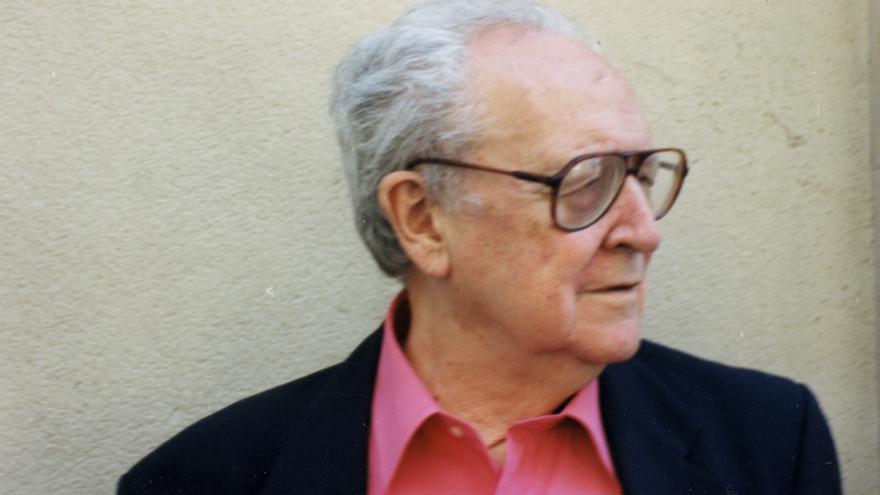 On this day, June 18, a century ago, Ignacio Hernando de Larramendi was born in Madrid, one of the most influential Spanish businessmen of the 20th century. He was the great promoter of the modernization, growth and international expansion of the so-called Mutualidad de la Agrupación de Propietarios de Fincas Rústicas de España, known by its acronym Mapfre, which is today one of the largest companies in the country.
The indelible mark of Hernando de Larramendi, his vision, his principles, his way of understanding the world and business, and his passion for work out of respect for others, remain today, twenty years after his death, the lighthouse that illuminates the journey of Mapfre. In the mid-1950s he took over a company that, drowned by losses, indebtedness, asset seizure and internal division, was in serious danger of closure. With the determination that always characterized him, Larramendi carried out a rigorous audit of the accounts, managed to postpone the payment of the debts and, little by little, not without difficulties, he got Mapfre to fly back.
New Horizons
He was the architect of a transformation process that prepared Mapfre to compete with guarantees in an increasingly demanding market. He changed the management model and created a new business structure that expanded, strengthened and decentralized the territorial network of branches, replacing regional delegates with directors and employees on the payroll. It extended the business to other lines of insurance activity and opted for new services. Training was one of the pillars of success. Led by Larramendi, the company recruited a good number of university professionals, whose studies were completing abroad to gain an in-depth understanding of the Anglo-Saxon insurance market and "import" new trends in the sector. "He was an innovator, he always had new ideas in his head", highlights Bernabé Gordo who, as Head of Administration, knew him very well. Larramendi also put the merit before nepotism, widespread in Mapfre at the height of 1955. He, who had been incorporated as general director by an advertisement in a newspaper, fought plug-ins, cronyism and patronage, he reflected it in the statutes of society and always boasted that his children "made their way in life" without any of them having worked at Mapfre or "selfishly taking advantage" of their influence.
Larramendi was the architect of the great business transformation of Mapfre
In 1969 he launched a comprehensive reform project for the company with the creation of the Mapfre Group, made up of Mapfre Mutualidad (automobile insurance), Mapfre Industrial (various risks) and Mapfre Vida (life insurance). This new configuration gave the different companies functional autonomy, while taking advantage of synergies in common services to save costs. "He was an excellent organizer and a skillful negotiator," highlights Professor Manuel Lagares, who was a director of Mapfre. The internationalization of the company was a priority in its management and oriented it towards the Latin American market. Mapfre Internacional reached a presence in Argentina, Brazil, Colombia, Chile, Guatemala, Paraguay, Uruguay and Venezuela, as well as subsidiaries in Puerto Rico, the United States, Mexico, Portugal and Italy. In 1970, Larramendi launched Editorial Mapfre to disseminate insurance publications, and in 1990 he achieved his old aspiration of creating a financial institution by starting Banco Mapfre with three offices.
Values ​​and social humanism
The legacy of Ignacio Hernando de Larramendi goes far beyond his work in the business field. His concept around the social mission of the company, his enormous intellectual concern, his devotion to culture, his humanistic interpretation of reality and his love for Spain marked his life and permeated the vision with which Mapfre conceives his activity. With strong Catholic convictions, he grew up in a family of Basque descent, studied at the Colegio del Pilar de Ma[1]drid, attended the baccalaureate in San Sebastián, graduated in Law and passed the examinations to the Superior Body of Inspection of the General Directorate of Insurance. The woman in his life was Lourdes Martínez Gutiérrez, with whom he married and had nine children. One of them, Luis Hernando de Larramendi, who is today the president of the foundation that bears his name, describes him as "an austere man with values, a naturally curious man who loved to talk to people and with a capacity amazing work ".
Julio Castelo, President of Mapfre in the 1990s, says of him that "he was a genius; a person who immediately captured the attention of the interlocutor ". Larramendi tried to give social meaning to everything he did, and he was a forerunner in our country of what we know today as corporate social responsibility. Based on solid ethical principles and an unwavering faith in Christian values, Larramendi considered that "the company is not only obliged to efficiently provide its own service, but is also subject to institutional obligations derived from its influence on social life and its participation in the national patrimony ". In 1965, consistent with his thinking, he established that Mapfre should be inspired by a "public social spirit" and dedicate a part of its income each year to carry out actions of social interest through foundations. "He always believed that it was important to do something for others, for Spain, for society, for everyone," says his son Luis. "He was a supporter of private business, but he believed that it should fulfill an important social function," recalls Alberto Manzano, former president of the Mapfre Foundation.
In his book This was done Mapfre, published in 1999, Larramendi explains that "a softening of savage liberalism has been making its way, with the social doctrine of the Church and the traditionalist socio-political doctrine, closely related to each other, which could be described as social humanism ". In that work he also points out that "the social responsibility to which humanism leads obliges us to exercise any legitimate power with charity and love" and maintains that "there should not be any kind of power without it being softened or compensated by a sense of responsibility towards the neighbor of those who enjoy it ".
In addition to being a businessman, Larramendi was a humanist, an intellectual and a patron
Cultural unrest
He was an intellectual and wrote a large part of his thought. In Anotaciones de Sociopolítica Independiente, a book published in 1977, during the Transition, he provides a series of interesting reflections on key issues in the public debate at the time: democracy, dictatorship, capitalism, parties, freedom, the family, the Church, progress, etc. "He was a sociologist. He had ideas about everything and always deep, original and very personal ", says his son Luis. "And he had a permanent intellectual restlessness," adds the president of Unespa, Pilar González de Frutos, who dealt with him. Many of his approaches are still rabidly topical. In relation to the Ortega territorial structuring of our country, for example, he wrote that "the greatness of the future of Spain depends on the success with which we know how to suffer our differences, sympathies or antipathies, and achieve deep integration, from the heart not from prison , among all the Spains and, very especially, with the one that Barcelona symbolizes, whose dynamism and practicality we need, and which must be our leaven of Europeanisation ".
The study of Western civilization and the knowledge of Christian and Spanish culture, through the various foundations that he promoted, occupied a large part of his time after retiring in 1990. Ignacio Hernando de Larramendi was a humanist, a restless, creative man, entrepreneur, believer, lover of Spain, humble and cordial. "One trait of his personality was tolerance; he was tolerant and careful with the freedom of others, "says José Luis Catalina, who was director of the Mapfre Foundation. Of himself he once wrote: "I consider myself disorganized, in some cases, brave, always impatient, and generally distracted and cold, but a lover of the truth, with a sense of mission - wrong or not - disinterested, not vain, generous and , in general, personable ". The current president of the company, Antonio Huertas, assures that, throughout the 32 years he has been at Mapfre, he has received, "like all of us who work or have worked in this company, a cultural, humanistic and business imprint that fits completely into everything that Ignacio Larramendi developed in his fruitful professional life