Lara Moreno: "Poetry is the sharpest dart there is"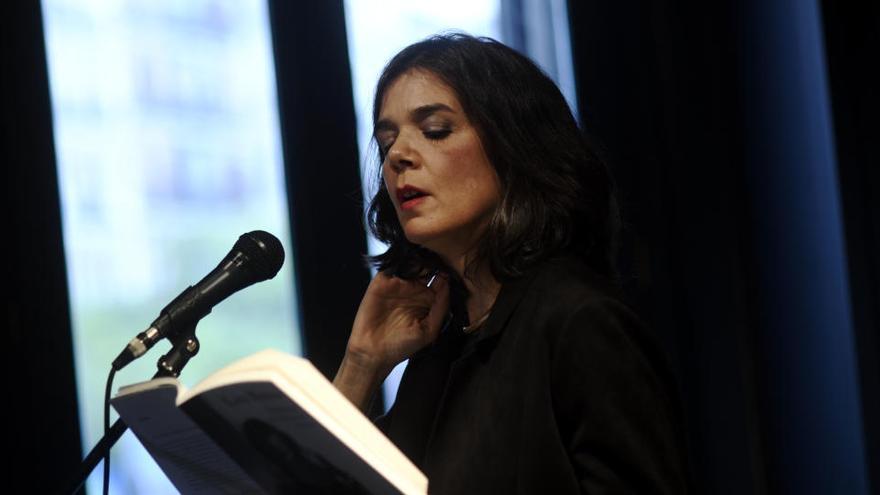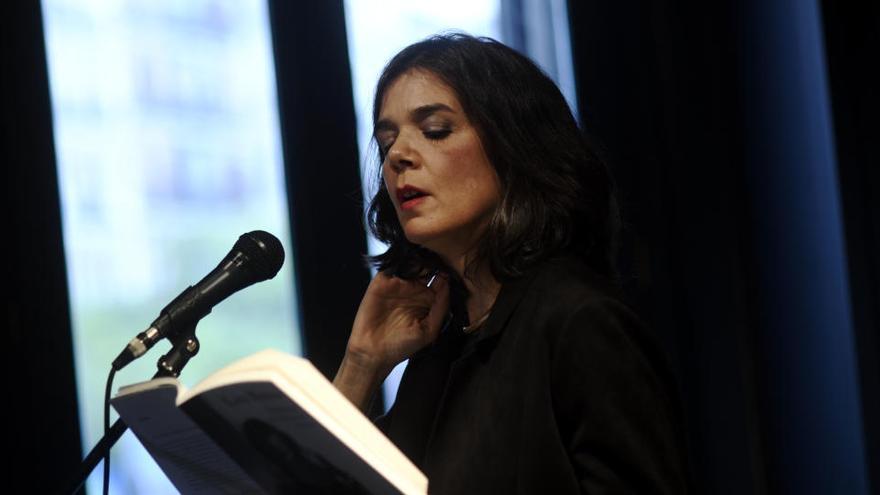 The Sevillian writer and poet Lara Moreno returns with 'Tempestad en víspera de Friday', a poems where he gathers all his verses, those "sharp darts" that come out of "a kind of hatch" and in which he addresses motherhood, the city or his day to day, themes that "hunt on the fly".
"Poetry is a kind of gate that comes out, I do not retouch them, I correct them minimally, they are things that I have hunted on the fly, It is a kind of verbiage, I do not polish it, I do not work on it beforehand ", Moreno (Sevilla, 1978) has told during the presentation of this collection of poems published by Lumen and which brings together 'La Wound Custom', 'After Apnea , 'I had a cage', as well as several unpublished pieces, some composed during the 2020 pandemic.
A book where twelve years of the poetry of this Sevillian woman who "for many years" has "resisted" to call herself a poet are concentrated, despite the fact that for her poetry "is the sharpest dart we have, it is not an escape, it is a collision and I have been respecting it little by little more and more".
"I never thought that they would publish the collected poetry And, as I tell in the introduction to this book, I have always had this Saint Benedict say that I am not a poet because he had at least a lot of respect and distance from my first collection of poems. But in reality, as the years go by, you lose your shame and when I saw the collected book I saw a path, the one that I have been traveling literary and vitally, "he said.
Therefore, in 'Tempest on Friday's Eve' Moreno dedicates some poems to his daughter, whom he apologizes because they are the "saddest": "I don't know if he will forgive me one day, but I hope he knows how to understand it one day," he jokes.
But also, and in the case of unpublished ones, tell how he lived lockdown, city where you live. "City, you gave me so many things. I don't know if we will look at our wounds again," Moreno recited during the presentation.
A verse that has qualified with a lament: "Poor Madrid, what has remained. When I wrote that poem I was hopeful the poem wouldn't make sense at this point, but look. "
For the poet, "Within poetry are all the arts, it is thought, it can be fiction, it is politics, intimacy, it is everything, and it is like a way of looking", that's why he considers it to be" a kind of place in the world. "
A world that he discovers in this collection of poems in which there are not as many tears as those that, as he has confessed, he releases when he writes fiction. Although poetry is the "fastest" vehicle to get "to what you want to write."
Moreno is also the author of novels and books of stories such as 'Almost all the scissors' (2004) or 'Four times fire' (2008).