Laporta: "Koeman's future does not depend on tonight's game"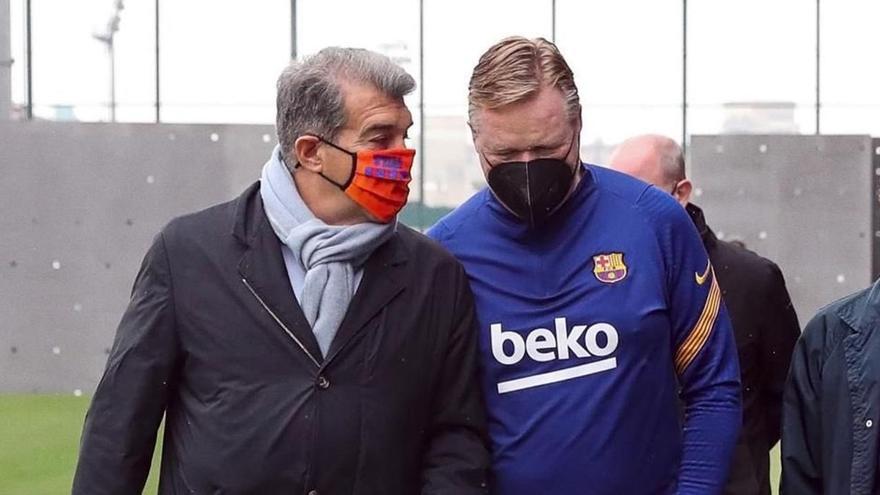 The future of Koeman depends on match against Cádiz? That is the question that has been flying over the last few hours and the one that has been asked Joan Laporta at the gates of the concentration hotel.
"No", the president has sentenced to questions from 'El Chiringuito'. "We are with the coach. He is the coach of the Barça first team and what we want is for things to go well for him. All the coaches, and not just Koeman, are highly conditioned by the results and in the case of Barça by the game. Koeman is our coach and we are with him today, "added Laporta.
Sixth game of the season and the coach of Barça Is in danger. An unusual situation in the Barça club in recent years, especially since the threat looms over Koeman, a capital name in the history of the entity. A sample of the paroxysm that seems to have been installed in various estates.
And an example of the delicate moment is the situation experienced before the Cádiz-Barça. Koeman did not give the usual press conference prior to the clash on Thursday (10 pm). He went to the room before the journalists and he just read a statement which has not exceeded three minutes: 2.49 exactly. Laporta found out shortly before he did.
"As we are in a somewhat rarefied situation the best way to overcome it is by winning. And it is what we come to ", Laporta commented.