Laporta: "I want to unite all of Barcelona towards glory"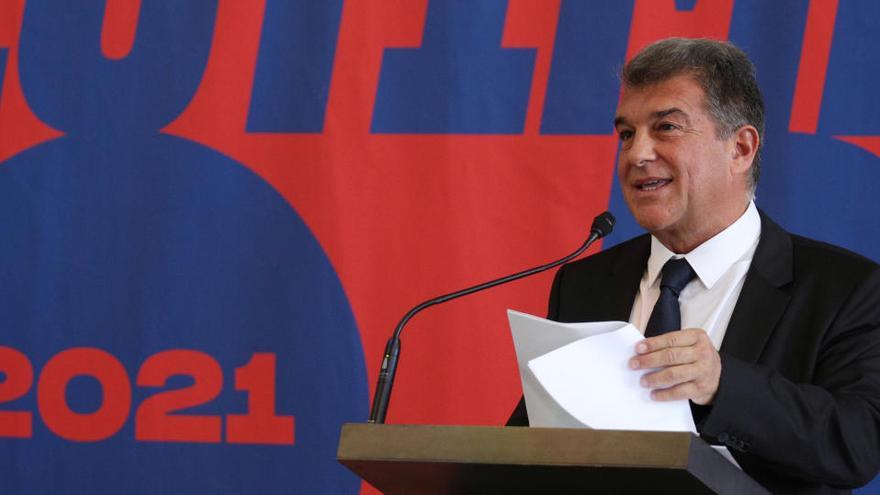 The former president of FC Barcelona Joan Laporta has officially presented his new candidacy for the club's presidency this Monday blaugrana, with the slogan 'Estimem el Barça' ('We love Barça'), and has ensured that wants to "unite all the barcelonismo" towards the "glory" and "without reproaches".
"I want to unite all Barça fans. Barça unite us and it is time to go together to push the team to success and victory, to glory. We have to do it without looking back and without reproaches," he said at his debut, in the modernist area of ​​the Hospital de Sant Pau.
Laporta, president of FC Barcelona between 2003 and 2010, lived through years of glory, including empowering Pep Guardiola to celebrate the 2009 treble, and also of shadows, as a motion of censure against that was narrowly overcome. "I introduce myself because I love Barça, its people and its fans, La Masia, the club. I want to serve Barça again, we fear the preparation, experience and determination necessary to make the changes that the club needs, "he added.
After running for president again in the last elections of 2015, in which he lost against former president Josep Maria Bartomeu, Laporta embarks on a new electoral career, with rivals such as Víctor Font, Toni Freixa, Jordi Farré, Lluís Fernández Alà, Emili Rousaud, Xavi Vilajoana, Agustí Benedito and Pere Riera.