Laporta: "I am convinced that Messi wants to stay"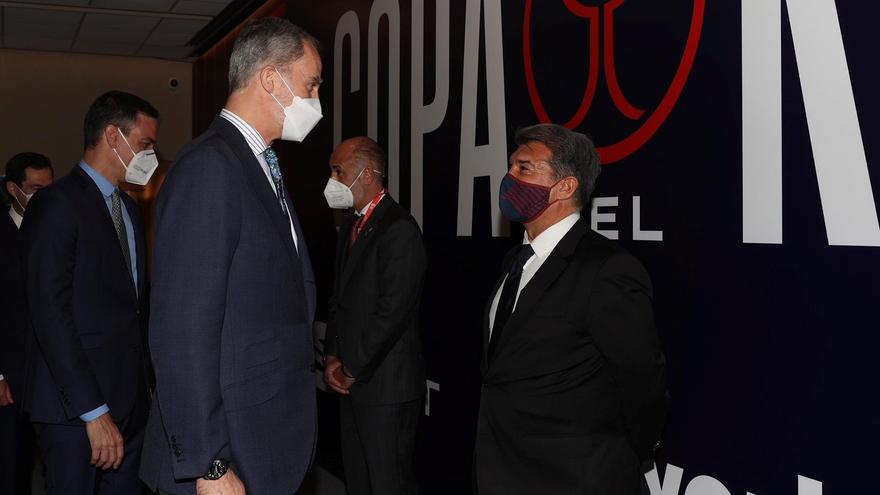 The president of FC Barcelona, ​​Joan Laporta, celebrated the Copa del Rey title and he believes that it will be the first of a "new cycle" with many more joys, and on the other hand he has reiterated that They will do everything possible to retain Leo Messi.
"Our players needed this and they played a great game, I am happy for them, for the coaching staff and for the fans. I am convinced that it will be the first Cup of a cycle of many more," he assured Telecinco and Barça TV after the match.
"The truth is that we really wanted to win again, and we won a final against a great rival," summed up Joan Laporta, who achieved his first title in his second term in office.
For the manager, Barça has played "at a great level". "Playing a great soccer game. Today we celebrate this victory that Barcelonismo had not celebrated a joy for a long time. We win again, we wanted to win again and that's how it is. They are doing very well and I am very happy with them, "he reiterated.
And, specifically, he was asked by Leo Messi, author of a double and key in the final. "He is the best in the world, a player who is deeply rooted in the club, who loves Barça, I am convinced that he wants to stay and we are going to do everything possible and that it is in our hands, within the possibilities. of football and supported by a great team, "he also assured about his possible continuity.
By last, wanted to thank Athletic and its players the gesture of staying to applaud and pay tribute to Barça, after the game. "I hug very hard to Athletic Club, a gentleman club and you see, staying on the grass. You can see great sportsmanship in an Athletic that is a great club, "he repeated.