Laporta, Font and Freixa proclaimed candidates for the presidency of Barcelona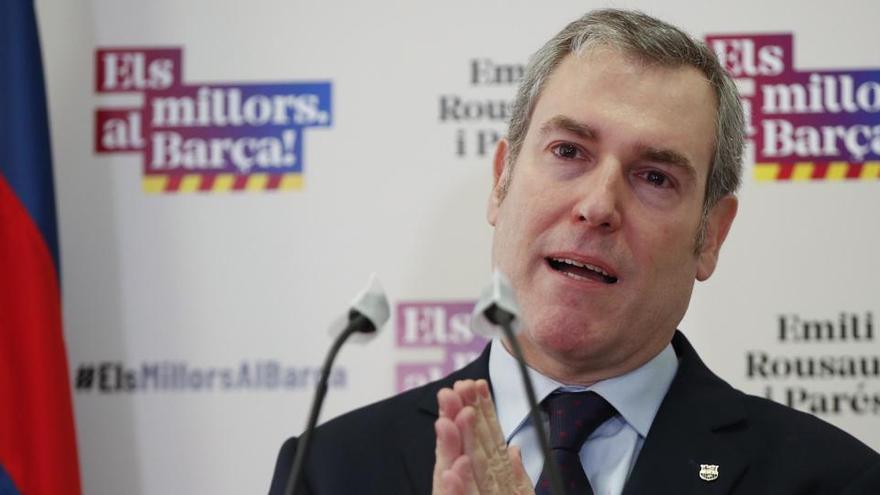 The Electoral Board of FC Barcelona has proclaimed Joan Laporta, Víctor Font and Toni Freixa as candidates for the elections to the presidency of the entity, scheduled for January 24.
Laporta, the one that presented the most signatures (10,272), is also the one that has achieved the most to be validated (9,625), ahead of Víctor Font, who has obtained 4,431 of the 4,713 he presented, and Toni Freixa, who has seen how 2,634 signatures are valid of the 2,822 submitted.
This was announced in a statement by the Electoral Board, meeting this Thursday in the 1899 Auditorium of the Camp Nou and formed by Xavier Guixeres, as president, Jordi Aranda, Antonio G. Bermúdez, Josep M Balart, Jesús Valdés and Josep Maria Mir, as secretary .
During the signature validation period, partner Emili Rousaud has announced his decision to withdraw from the electoral process. Along the way there were also Jordi Farré, Lluís Fernández Alà, Agustí Benedito, Xavier Vilajoana and Pere Riera.
In the absence of a meeting scheduled for this Friday (12:00 hours) with the different departments of the Generalitat To determine if the elections are finally carried out, the electoral campaign will begin this January 15, which will culminate with the voting day on Sunday 24.