Laporta defends that the viral video with a fan is "taken out of context"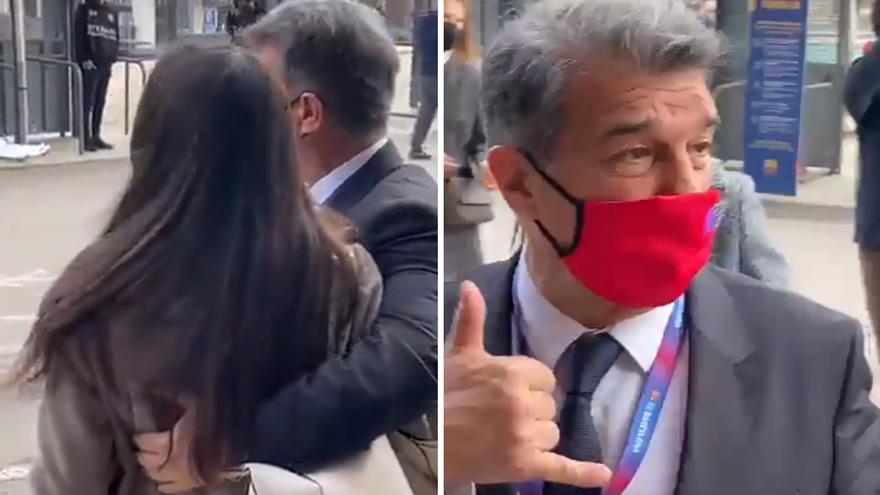 The president-elect of the Barcelona Soccer Club, Joan Laporta, came out this Monday about a video with a fan, published on the networks during election day, and that has gone viral due to the comment that the leader makes when he says goodbye to her, after taking a photo:When you turn eighteen, call me".
"On Women's Day, no one has to explain to me what the demand for gender equality is. The video with the girl, taken out of context, seems different," Laporta said this Monday in a statement to 'Catalunya Ràdio' .
The video was broadcast through social networks. The action occurs when Laporta is photographed with a fan and the leader asks him to call him when he turns eighteen, which generated a lot of noise on social media.
So much so that Maria Elena Fort, who will be one of the vice-presidents of the new Barça board, explained what happened when a woman asked Laporta to take "a photo with 'her baby'" and When she said goodbye, she asked him to hire her. "Jan (Laporta) told him to call him when he was eighteen," Fort said..
The female protagonist of the photograph he had to explain later on Twitter: "I'm the girl in the video with Joan Laporta. The 'babe' is 30 years old. She made a joke because my aunt always calls me 'babe' and has asked her for a photo for the 'babe '. Visit Barça! ".