Lanzarote brings together the best in Europe in search of a place in Tokyo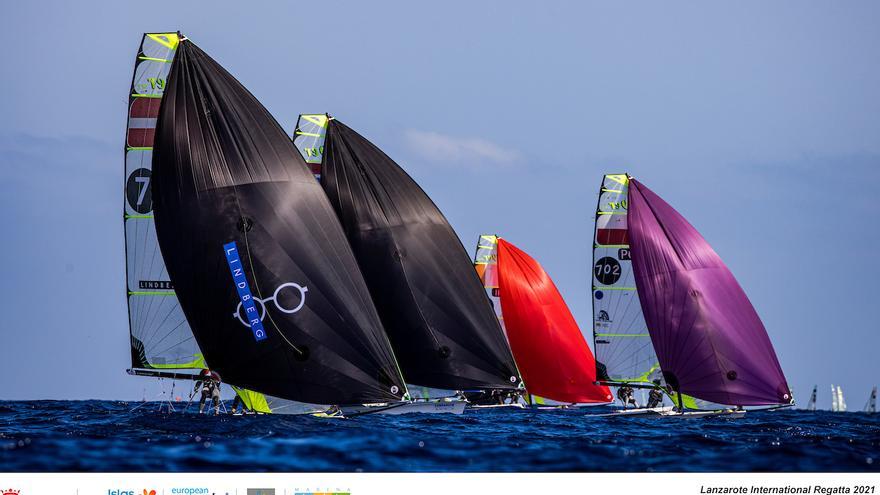 Southern Lanzarote, specifically the town of Playa Blanca (Yaiza) welcomes these days to several of the best Olympic sailing crews in Europe, in a regatta open to the Nacra 17, 49er and 49erFX classes in which the last places will be awarded to compete in the Tokyo Games of this summer.
In a meeting with the media, the counselor of Tourism of the Government of the Canary Islands, Yaiza Castilla, has expressed its support for events of this type, which show that the islands have "conditions and facilities" to host major competitions.
He was accompanied in this contact by the Minister of Tourism Promotion of Lanzarote, Angel Vazquez, who pointed out that the island "has a very well defined tourism product and is committed to consolidating this type of event, especially when it is qualifying for the Olympic Games."
"Lanzarote has very special attributes and the best marina in the whole of the Canary Islands", has defended.
Julio Romero, president of the Royal Nautical Club of Arrecife, co-organizer of the event, thanked "Rafael Lasso for the effort to ensure that a test of this nature is in Lanzarote".
For his part, Lasso, head of Marina Rubicón, commented that "we have had a very good winter, with many teams training on the island and, after falling tests on the international calendar, we applied and World Sailing saw it as viable".
"Later, the public and sports institutions were aligned and what has been achieved is an achievement for everyone's work," he added.
The mayor of Yaiza, Oscar Noda, has emphasized that "this generates an economy for the municipality and, as we meet unbeatable conditions for our climate, our orography and our port, I believe that we are sowing for the future, so that this is strengthened and a reality maintained over time."