Landscapes are stained white by rime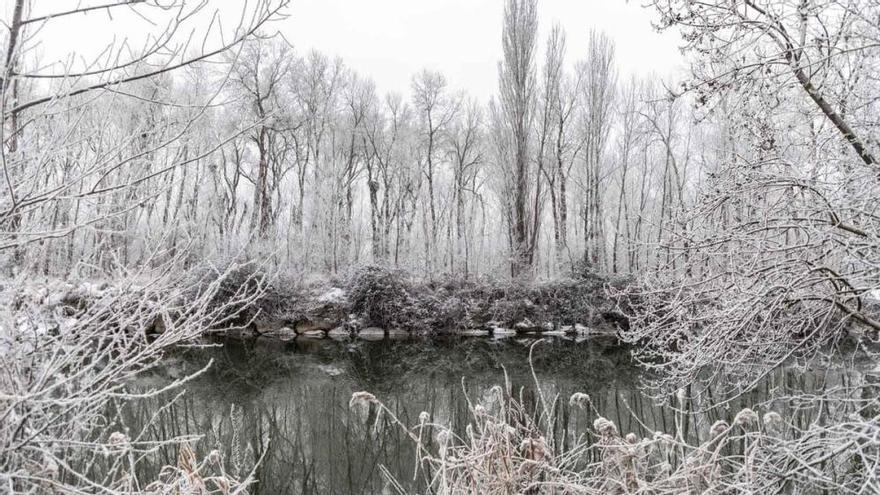 Zamora she continues shivering from the cold and dawns, by surprise, dressed again in white. The dense fog and the freezing temperatures have covered Zamora capital with a thin white blanket first thing this morning remembering the snow of the storm Filomena last weekend. The phenomenon is known as rime.
And it is that the State Meteorological Agency has activated one more day the yellow warning for minimum temperatures. The thermometer will drop today to 7 degrees below zero and the maximums will not exceed 9. Of course, the skies will be slightly cloudy or totally clear.
According to the forecasts of the Aemet, the extreme cold wave will begin to subside as of the weekend, although the minimums will remain below zero.