LaLiga: Valverde: "This year the downturn has come soon" | sports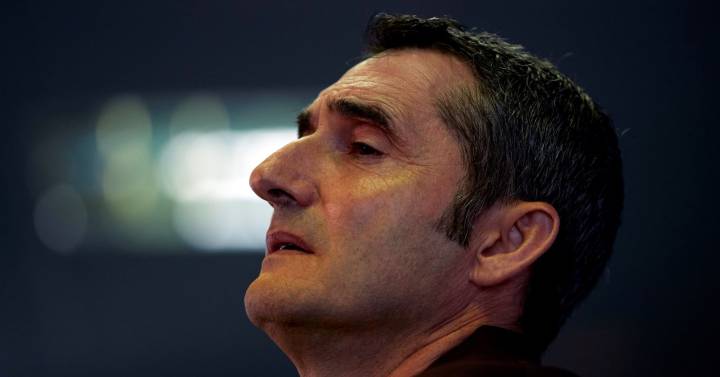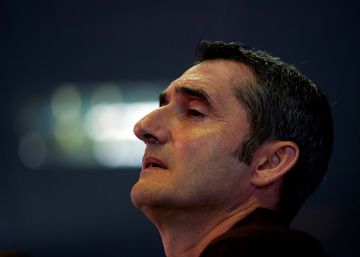 A little discarded in LaLiga because he has not yet managed to win in a foreign field, because he fell with Athletic and Granada while not passing the draw against Osasuna, the Barca It is scheduled this Saturday (16.00) with the Getafe in the Coliseum. Sixth in the championship, with urgency as soon as the course begins and without being able to count on Messi – injured muscularly for the third time since he arrived from the holidays -, Valverde He knows he needs to win to clear up doubts about his management and the team's game. "We have to win as soon as possible to take that feeling off. We have not done it away from home and we have not played good games either. We have to focus on that, not only on the result because what gives you the good result is the good game, "said the Barca coach. He added: "We have to step forward in that regard. Getafe is going to force us a lot and with his attitude he demands you to be very involved in the game, it is a complicated field. It's good to be a great rival. "
Bolt and glue set, the Getafe Barça has already complicated his life in recent courses. "It will be a similar match. It is a very rocky team, difficult to pass, disciplined in pressure and deploys very well in attack because it comes with many. In that we have to be very careful because it also grants little, "said the coach. Although Barça does not have the fortune of face, with more injuries of the account. "That is the most complicated start of the year," said Valverde; "Among other things because we are not the first, which is where we like to be. There are dips during the year and it has come soon. " Although one of the reasons may be that the group has not yet taken the form, weighed down by a travel season. "I never give much importance to physical preparation, although I know that there are people who do," he said a little surprisingly; "It is a very ethereal way to influence the team positively or negatively. When you win you are very good and vice versa. No one really understands physical preparation because if you have two games in a row you have to prepare on the fly. I will not blame the preseason. We are in Barça ".
But Messi It is not – "I do not know how much will be low, but it is not a serious injury, it is a small elongation," Valverde agreed – and that is a handicap for the team, which has not yet found the eleven. "We lack an absolutely unbalanced player. But we have resources to handle ourselves in different situations, "he added. How Luis Suarez, which is not fine. "He has been a few games and has been injured for a few weeks. I needed to do the tuning like the others. Now, he has no room to make preseason but will have to do it on the fly. As with Leo or Dembélé. Luis is like all the scorers, when he scores, he does them all in a row and we hope he will give us more, "said the coach.
Waiting for it to recover the form, for the moment it is the young people who bid. How Ansu Fati, already Spanish but with no sure competition destination because now it seems closer to be called for regular Under-21 matches than in the Under-17 World Cup. "I wish he was with us longer. If it goes with the U21 it would be in the break of the selections. If you go with the Under-17, we will be longer without being able to count on him. Everyone looks at their benefit, "said Valverde, worried about the common good of his team. Some players, in any case, who dined this week to make pineapple. He also had dinner last night Arthur with Neymar as it was seen in social networks, a thorny issue because in the previous course a night out with the Brazilian took its toll on the field. "Last year he learned many things. One of those was that exit with Neymar. Now it's fine and we want it to stay that way. I don't have to value more than it was with a friend of his and he had dinner with him, "the coach closed. And he is right because Arthur did not enter the disco.
You can follow EL PAÍS Sports in Facebook, Twitter or subscribe here to the Newsletter.