LaLiga opens an administrative file to FC Barcelona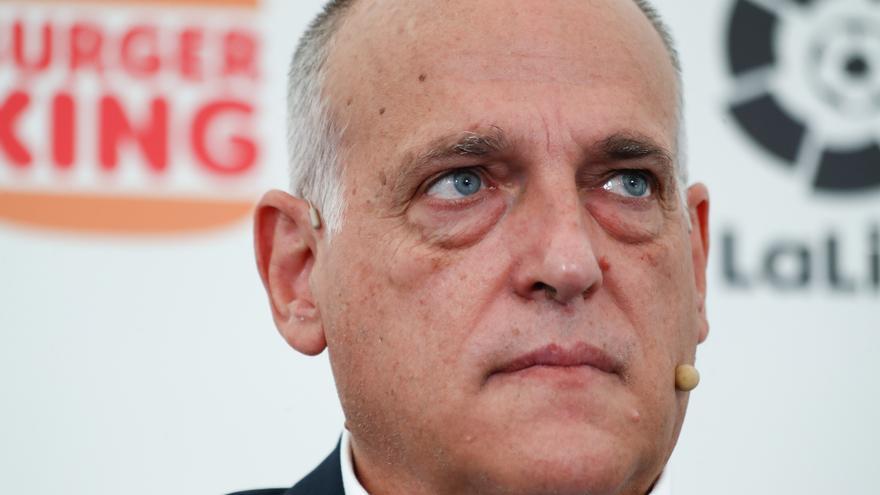 The Professional Soccer League has opened an administrative file at FC Barcelona to calculate and quantify the amount of the guarantee that its president and board of directors must present starting in November to cover the guarantees for the 2021-2022 season. LaLiga thus complies with what is dictated by current legislation and contained in the Sports Law.
Depending on the documentation it receives from FC Barcelona, ​​the Spanish football association will subsequently send a request to the entity chaired by Joan Laporta to present the endorsement validated by a financial institution. Currently, the Barcelona board and other guarantors (counter guarantors) are facing an endorsement of 124.6 million euros, which corresponds to 15% of the spending budget for the 2020-2021 season.
This endorsement will have to be renewed taking as a reference the budget of expenses approved yesterday by the delegated members in the Assembly. Eduard Romeu, economic vice president, estimated it at 784 million euros. Most of the cake is taken, of course, by the sports salary of the entire club: 470 million euros.
However, in the exclusive interview that Joan Laporta granted to SPORT, a newspaper belonging to the same publishing group as this medium, last Friday, the maximum Barça president encrypted that guarantee at about 90 million euros. It will be necessary to see what is the amount that is finally computed by the body chaired by Javier Tebas as endorsement of that budget of expenses. And likewise, one of the great uncertainties in this matter will finally be revealed: what part of the losses of 481 million euros of the 2020-2021 season is computed by the board of directors of Joan Laporta once those attributed solely and exclusively to COVID have been discounted.
At present the Sports Law requires non-SAD clubs to hold board members accountable for losses jointly (divided by number of officers). In LaLiga they are analyzing this issue with the current legislation on the table, how could it be otherwise, and also taking into account the existing jurisprudence, where FC Barcelona was already a protagonist in a very similar issue in the economic closure of the 2002-2003 season when Laporta took over the presidency from Joan Gaspart. LaLiga's legal department is studying this issue in depth.
We will have to be very attentive to the LaLiga final decision in terms of guarantees because based on it, some legal disputes could arise.