LaLiga denounces PSG before UEFA for infringing financial 'fair play'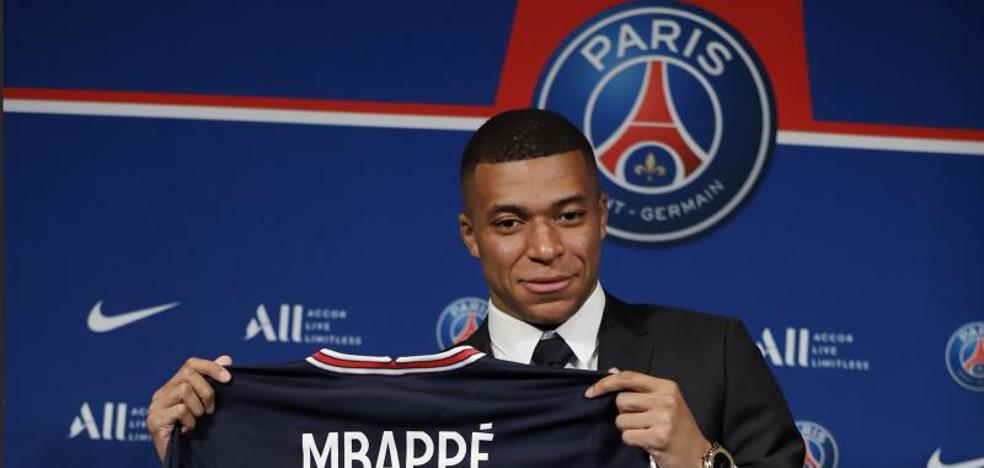 The body chaired by Tebas fulfills its threats to sue this 'state club' as it did before with City, and will also take additional legal action before the EU, France and Switzerland
Javier Tebas continues his crusade against the 'state clubs' that in his opinion violate economic regulations, destabilize the football table and allow themselves the luxury of being able to retain figures such as Kylian Mbappé based on astronomical contracts. Along these lines, LaLiga has filed a complaint this week with UEFA against PSG, which joins the one already filed in April against Manchester City, considering that these clubs, under the protection of countries such as Qatar and Abu Dhabi, are failing to comply with systematically the current regulations of financial 'fair play'.
The employers of Spanish professional clubs consider that "these practices alter the ecosystem and the sustainability of football, harm all European clubs and leagues, and only serve to artificially inflate the market, with money not generated in football itself."
The body chaired by Tebas understands that the "irregular financing" of these clubs is carried out either through direct injections of money or through sponsorship and other contracts that do not correspond to market conditions or make economic sense.
The complaints against Manchester City before UEFA were already put into practice a couple of months ago and in recent days they have presented the one corresponding to PSG, although LaLiga does not rule out that in the coming days extensions of any of these complaints will be made with the provision of new data.
Also additionally, Tebas has proceeded to contract law firms in France and Switzerland with the aim of undertaking administrative and judicial actions before the competent French bodies and before the European Union as soon as possible.
In Switzerland, LaLiga is studying different representation options due to possible conflicts of interest of Nasser Al-Khelaïfi, the Qatari tycoon who manages PSG, derived from his different roles in the Parisian club, UEFA, ECA and BeIN Sports.
"Anti-competitive practices"

It is not the first time that LaLiga has denounced these "anti-competitive practices" before UEFA. The Spanish organization has always led the defense of economic control. In 2017 and 2018, he filed briefs with UEFA against PSG and Manchester City for infringing financial fair play, which led to sanctions by UEFA against both 'state clubs', although they were later annulled due to "strange decisions" of the Court of Arbitration for Sport (TAS).
LaLiga assures that both its complaints and the statements that the association of Spanish clubs has been making in recent times in this regard, are based on data and are carried out after a detailed monitoring and analysis of the audited accounts of the clubs.