LaLiga: Dembélé runs out of credit | sports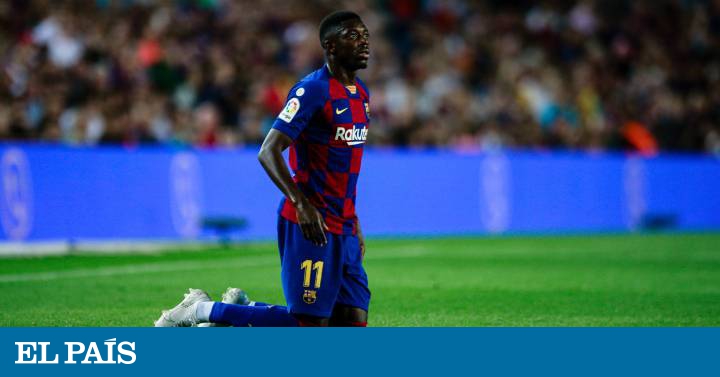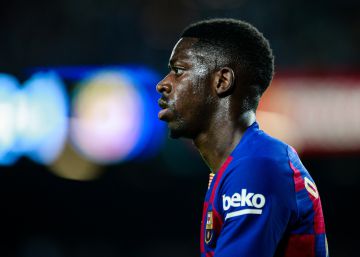 Ousmane Dembélé At last it seems another and what happened after the first meeting of LaLiga, when he was absent without permission, was a parenthesis, a blunder that they hope will not happen again. "He ended up giving him an ultimatum and, although he started well because he arrived earlier in the preseason, he has responded wonderfully," they say from the offices of Camp Nou. This is confirmed by the recuperators and physiotherapists, who point out that the Frenchman "is excited and very motivated with this course, by showing that he has a place in the team." Not only that. "He had a hard time because he felt he had let many people down," they point out from their surroundings; "But now he is looking forward to it."
The sports area, headed by Eric Abidal - who acts as technical secretary and responsible for Dembélé because they asked for it from the highest levels - nodded; the coaching staff approves it because, for example, in front of Villarreal the Frenchman came out before the effervescent Ansu Fati; and at Camp Nou, he doubts his indisciplinary recidivism and why he has not yet seen the best version of the 22-year-old extreme, punished for his bad habits in the form of muscle injuries, irregular as few, talented in bankruptcy as none. But this Saturday (16.00, Movistar LaLiga) against Getafe asks for a turn, knowing that without Messi - injured - there is a gap in the front.
Warned by the sports area, the coaching staff and even the costumes because of his lack of professionalism in the previous season, Dembélé understood the message and returned early for the set-up. "In addition, we appreciate that your environment has changed because you no longer have so many friends around. They are less and better ", they emphasize from the entity while recognizing that when it is better is when his mother comes to visit him. But he was injured before Athletic and although he was summoned in the club for medical tests, he did not appear until the next day. He fell a good one and everyone in the club agrees that since then he has a great commitment.
Low credit
The French is going; he wants his place in eleven just like he did in the previous year with Coutinho, when he swiped the square. "We may have given him an ultimatum, but what always works is the competition in the team. It is what the players believe most. And Ousmane is no exception, "they say from the Sports City; "It may not happen so much in players who spend thirty years, but in young people it always works. And he knows that he has little credit left, that there is a lot of level and a lot of competition, even that Fati is going to take minutes for a logical issue. That is why he knows that it is his moment, that athletes are judged in the face of adversity. "
It has in its favor Dembélé that is a pure end, unique player in the Barca. This was stated in the minutes he played against Villarreal, with skirts and sprints of difficult detention. "He is a different player," they explain from the sports area; "Here you play foot and with it it is different because with one race you are able to sit two. It is very complicated to have such a rival for any defense because it is anything but predictable. " It happens, however, that it becomes entangled in tactics.
From the club they send and put all kinds of videos to learn the movements, where to appear or press and especially how to position with and without the ball. It is also not uncommon to see Valverde in training behind closed doors to stay with him and explain the position on the grass. "But he's not too good a student ...", they reveal from the club. Something also pointed out from the dressing room. "Our costumes are like one of the NBA. They will try to win and now. If I trembled, Griezmann or whoever makes them worse, it will be complicated. But if it improves them and makes them win, they will become friends. That is why Dembélé must gain credibility in the field, "they say from the club; "And its best version is necessary." The French accepts the challenge.
Valverde prefers Fati to go with the U21
Without Messi due to injury or Suarez at the beginning of the course, Valverde pulled two young extremes who had their reward. Carles Pérez was renewed by the club yesterday until 2022. And Ansu Fati has obtained Spanish nationalization this week so he can play the U-17 World Cup in Brazil, set between October 26 and November 17.
A measure that does not make Barça too funny and seems to be moldable because Spain could settle for calling it with the U21 and not with the youth team. "I wish he was with us longer. If it goes with the sub-21 it would be in the parón of the selections ", Valverde agreed; "But if he goes with the U-17 team, we will be longer without being able to count on him. In the end, everyone looks at their benefit. " Ansu Fati, however, is not cited for Getafe because he has discomfort in the right knee tendon.
You can follow EL PAÍS Sports in Facebook, Twitter or subscribe here to the Newsletter.