LaLiga creates a logo for the matches between Real Madrid and Barça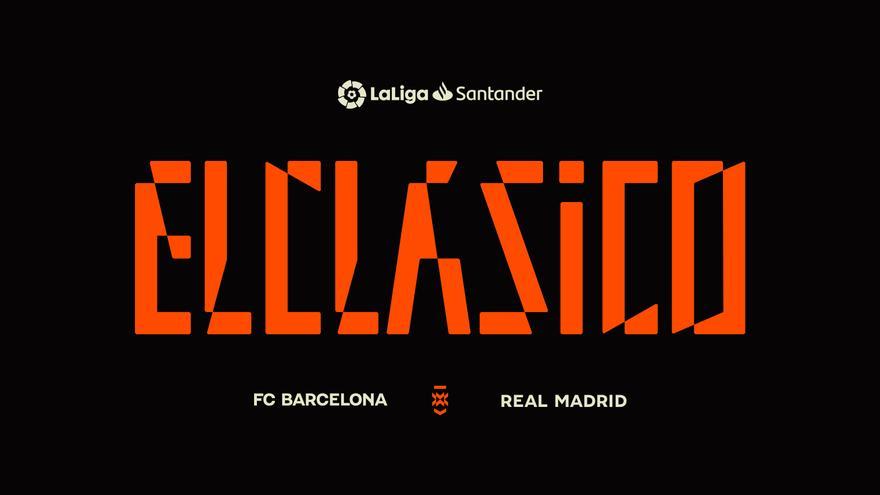 The league announced this Monday the creation of a specific logo and brand identity for the classics, the games that face each season Real Madrid and to Barcelona, with the aim of giving its own identity and visual recognition to one of the most followed football matches worldwide.
The great launch of this new brand identity, The classic, will coincide with the next duel between both teams, on the tenth day, at the end of October at the Camp Nou, and will be applied in all the supports and actions that The league perform nationally and internationally.
"It is a brand project that rreflects the DNA of what this mythical encounter symbolizes: rivalry, strength, passion, technology, innovation, dynamism, spectacle and globality ", highlights LaLiga.
"This initiative", he adds, "is also an example of the effort of The league looking to the future, in which we are working to promote our competition and iconic matches, not only El Clásico, but also El Gran Derbi, El Derbi de Madrid, El Derbi Vasco, etc ".
"The Classic is the LaLiga superproduction par excellence, the most followed club game, seen in every corner of the planet, with a massive audience that paralyzes the world. A meeting that everyone sees, that brings everyone together, whether they like football or not, a cultural issue that transcends borders, "says LaLiga.