LaLiga calendar: The classics will be played on October 27 at the Camp Nou and on March 1 at the Bernabéu | sports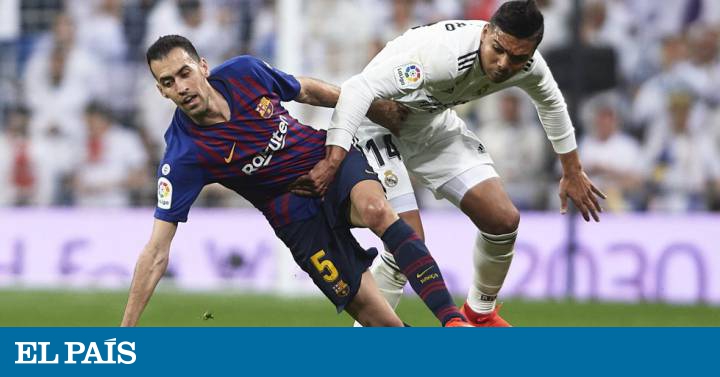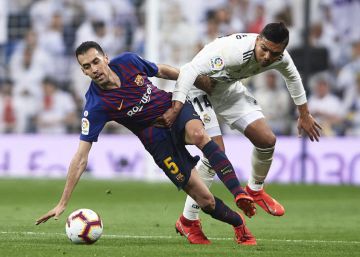 The draw of the second asymmetric calendar in the history of LaLiga left a great match for the first day: Athletic Bilbao and Barcelona will face in San Mamés the weekend of 17 and 18 August. In addition, the dates of the classics were known. On October 27 (day 10) Barcelona will host Real Madrid at Camp Nou, and on March 1 (day 26) the Whites will face the Catalans at the Bernabéu.
The event, held this Thursday in the Ciudad del Fútbol de Las Rozas, took place only one day after that LaLiga and the Spanish Football Federation signed a minimum renewal of the coordination agreement. In addition to the condition of the asymmetric calendar, which implies that the first round of LaLiga will not be played in the same order in which the second round will be played, the draw was marked by the requests of Real Madrid, Valladolid, Real Sociedad, Eibar and Villarreal of playing away from home the first three days for the works that are being developed in their stadiums.
The championship will start the weekend of August 17 and 18, on an opening day in which, in addition to the aforementioned Athletic-Barcelona, ​​Madrid will travel to Vigo to face Celta and Atlético will receive Getafe at the Metropolitan.
The Madrid derbies will be played in September and February. On September 29 (day 7) Atlético will receive Madrid and on February 2 (day 22) Atlético will visit the Bernabéu. The Sevillian derbies will take place on November 10 (day 13) at Benito Villamarín and on March 15 (day 28) at Sánchez Pizjuán. The first Basque derby will be played on September 1 (day 3) in San Mamés, and the second on February 9 in Anoeta (day 23). Finally, Barcelona and Espanyol will face each other on January 5 (day 19) in Cornellá and May 10 (day 35) in the Camp Nou.
In the last day, which will be played on the weekend of May 23 and 24, Madrid will visit Leganés, Barcelona will do the same with Alavés and Atlético will receive Real Sociedad.
You can follow EL PAÍS Sports in Facebook, Twitter or subscribe here to the Newsletter.