Lali, the luckiest stork in Mérida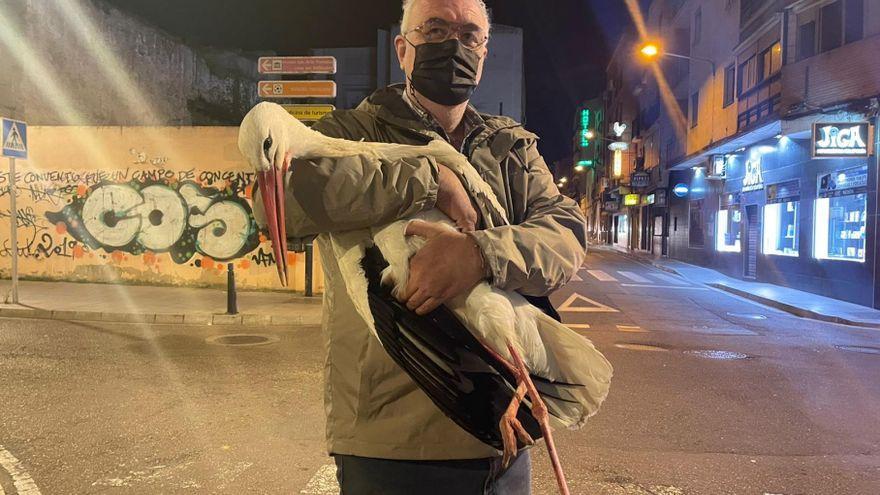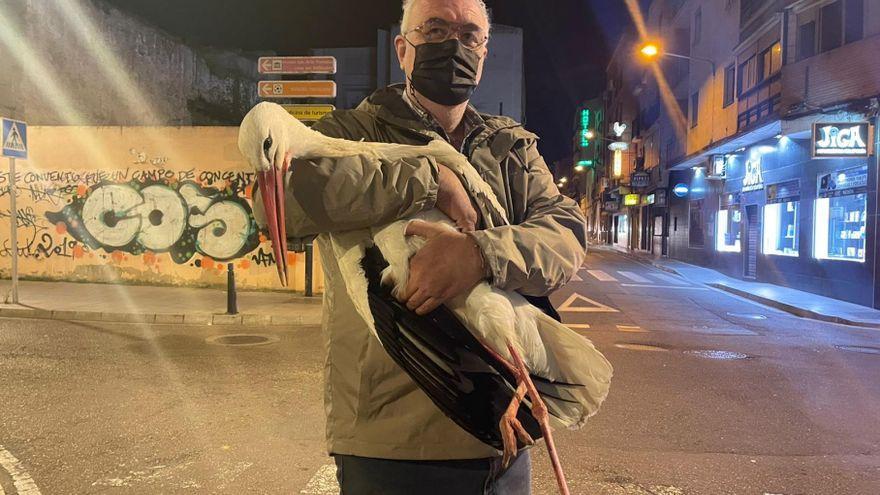 The stork named Lali is today the luckiest in Méridaafter Rafael Olmo from Mérida took care of her after falling out of the nest that crowns the old convent of San Andrés, in the Plaza de Santo Domingo. The events took place last night, when the residents of the area realized that the specimen of this protected bird was badly injured and could not fly. Since they couldn't agree on what to do with the stork, Rafael offered to take it home: "No one knew what to do and the local police didn't have the means to keep it either, so the quickest solution was to take it for the night in the backyard".
"The stork was in a very bad way, it couldn't stand up, its head fell and rested on the ground. Honestly, I thought that this morning I was going to find her dead"Raphael recounts. Regarding the care he gave the animal, he explains that the only thing he did was open his beak with tweezers and forcefully give him water, because "he didn't know how long he hadn't had a drink". "She did not want to eat anything, but it was not a matter of forcing her in case she choked," she adds.
Lali's temporary keeper says the bird was "much better" this morning, "walking from one side of the yard to the other with a different spirit." Finally, an Environment agent has taken the animal to be treated for its wounds by veterinarians. Rafael believes that this stork is one of the most photographed in the city, since many visitors are struck by seeing it in the nest of the convent together with another specimen with which it lives.
«I have named her Lali because she is from Mérida, but as in the end he is a male... Well, we will have to call him Lolo»Raphael jokes. "Now I am left with the doubt of whether it is going to get ahead and what it really had, but I am sure I will find out," says this man from Mérida, who confesses to being an animal lover, as he has shown with his exemplary gesture.