Lali Espósito closes her trilogy of singles and takes stock of 'Sky Rojo': "It's a brave series"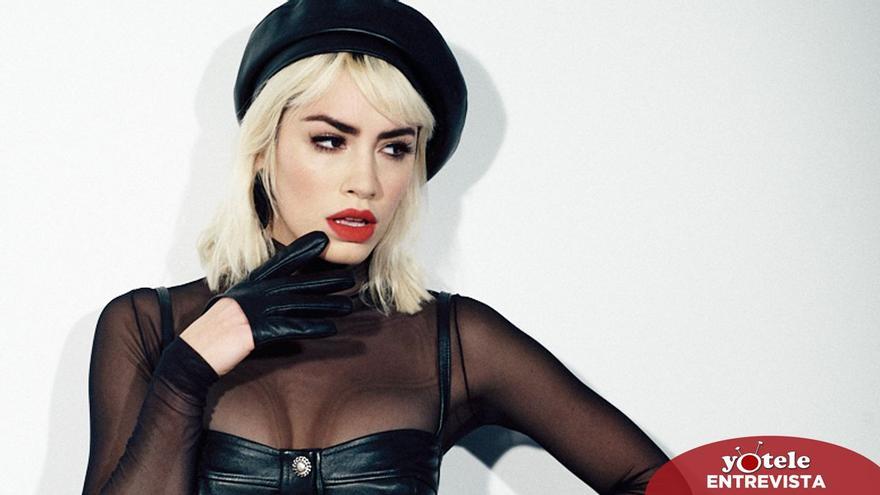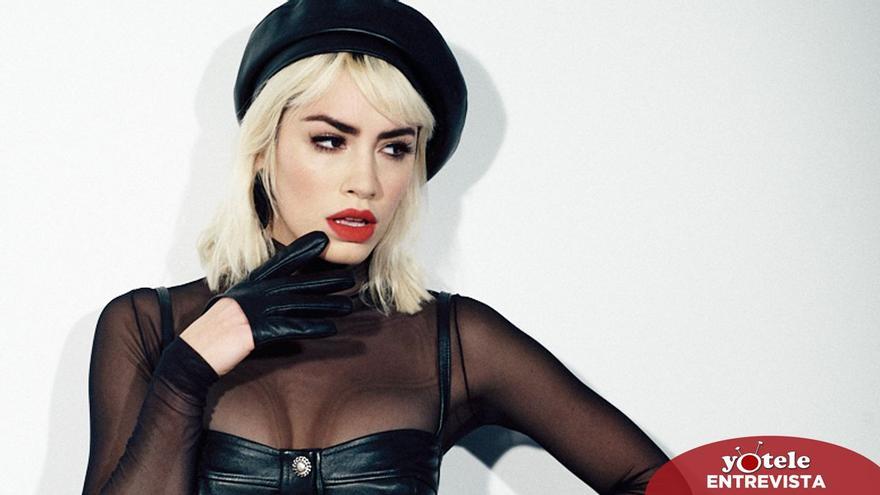 Many will have known her for her role as Wendy in 'Sky Red'but Lali Esposito She has dealt with the world of acting since she was a child in her native Argentina. A job that, moreover, he combines with her successful career as a singer. While she is recording the final season of the Netflix series, the artist presents 'Like you'a new theme with which closes the trilogy of singles that began with 'Disciplina' and 'Diva'.
In an interview with YOTELE, Lali Espósito talks about her latest musical work and takes stock of his time in fiction produced by Vancouver, which will end with its third installment. In addition, he anticipates what his next television project will be.
You have released three singles in less than a month. How did the idea of ​​carrying out this trilogy come about?
I think it's a concept. It seemed more fun to me and a better cover letter on the eve of the next album. Listening to 'Disciplina' with 'Diva' and 'Como tú' isn't the same as listening to just one of the three. I think that, in this way, you can better read what is going to come later. There is also a visual connection between the videos, I liked the idea of ​​proposing something different.
And all of them are having a very good reception with millions of views on YouTube. Did you expect that response from the public?
It's satisfying because it was a bit risky. If you work with a sound just because a lot of people like it, you end up betraying your way of feeling music. There is always an audience there that should not be underestimated, the pop audience that likes electronic music and other rhythms when they are at a party.
For when the new album?
It will be out in the middle of this year. I'm still working on some songs and deciding the next steps before releasing it. It will be accompanied by their respective shows and we will be able to play live again, I really want to feel those songs and those choreographies.
Will there be collaborations?
Yeah, but when I was making the songs, it wasn't the first thing I thought of. Some genuinely felt it to invite colleagues that I respect a lot. It's an album with guests and that also gives it a lot of character, mainly to those artists who join in so generously.
Is it difficult to combine your facets as an actress and a singer?
It's quite complicated, but I'm a crazy lady (laughs). It is the rhythm that I know, whoever sees it from the outside will think that I am insane, but I always mixed those artistic universes. I started at a very young age making soap operas that had music. As I grew older I began to separate the two worlds, it is difficult to reconcile it and you have to work hard, but it is not impossible.
You also have a television side linked to entertainment. In 2019 you participated as a jury in 'La voz' in Argentina... How did you live that experience?
These shows are a springboard for a lot of artists. In my personal experience in 'La voz', I saw how those guys who sang in their rooms suddenly had a fandom. You have to work hard, it's difficult to stay as a relevant artist. They serve as a school, but they are very hard. I don't think I could do a contest like that. Amazing opportunities come to those who keep going. For my finalist, Nico, it changed his life.
Would you dare to repeat in some format of that style in Spain? In 'The voice', 'Your face rings a bell'...
There are some things floating around. Everything that is entertainment, and more if it has to do with music, is always welcome for me. I love it and I feel comfortable.
You had been away from acting for a while until 'Sky Rojo' came along. What attracted you to the project?
Mainly what you say. I hadn't acted for a long time and none of the proposals that came seemed to me to be decisive on an artistic level. I was starting to work on the adaptation of the book 'The End of Love' when the casting for 'Sky Rojo' appeared. I did it remotely and, months later, the casting manager told me that she had seen me sing and that she had something to act. When she googled me, she found out that I also acted. There she contacted me, it's something very crazy because I came to the series through music and the character has nothing to do with it (laughs).
They called me to tell me that I was one of the protagonists and that I had to be in Spain the following week. It was a bit chaotic because I started later than my colleagues, I had a tour that I couldn't and didn't want to cancel. The Vancouver documentary filmmaker (producer of the series) provided us with a lot of material with interviews with prostitutes, victims of trafficking... We got into that dark real world. I was shocked that someone dared to make entertainment of a subject that nobody wanted to touch. I thought it was a very brave proposal and I wanted to participate.
Precisely, the series has received criticism from those who consider that a very serious subject is approached from a frivolous point of view. What do you think of that controversy?
I'm going to say something with absolute respect. I'm not saying that all the negative opinions regarding the theme used in the series are without reason, but I think that in general there is a lot of hypocrisy behind it. There are other themes that are also a horror but that do not attract our attention when they are used in fiction. With a hit like 'Narcos' no one is horrified, it can even seem cool. People dress up as Pablo Escobar, but that doesn't surprise anyone. Guns and drugs don't shock us, but if a girl carrying a gun is shown being raped in a comic book series, some say she's a fucking piece of shit. Why? It's the same as other series, but dealing with a topic that arouses a lot of hypocrisy.
What do you think is the reason for that?
The series gives a real fact: Spain is the first country in Europe in consumption of prostitution and the third in the world. I think there's something about that that pisses off a lot of people. It is a fact that is not funny. To all the people who wonder why such a theme is used in fiction, I would ask: "If I made a documentary about trafficking in women, would you watch it?" I think the answer is no". If I put it between popcorn and with characters that seem to be taken from a comic, maybe an 18-year-old boy or someone 30 years old sees it with his partner. You may or may not like the series, that's subjective, I'm just saying that the choice of theme is brave from my point of view.
The series transmits a lot of sisterhood between the protagonists. Has this also transpired behind the scenes? How have you connected with Verónica Sánchez and Yany Prado?
Veronica is my favorite person since I met her, she is a spectacular being and a wonderful actress. She has helped me a lot, I came from another country to work and she has embraced me from the first day. At the level of feminism she teaches me all the time, I always have my eyes and ears wide open when I talk to her. With Yany the same, she is a Latin sister and we have a lot in common. She has a lot of strength, she has fought a lot and has earned her place. She deserves it, she is a great actress with a lot to give. We made a beautiful communion between the three of us and I think you can see that on the screen.
The third season has the incorporation of Rauw Alejandro... How has it been working with him on this project? What can you tell us about his character?
I can tell that he is going to have a bond with Wendy and that he appears at a height of the action. He had never acted and the first days he was nervous, but he is a guy with a lot of angel and a lot of charisma, he is doing it impeccably. He is also a very good guy, as they say here, he is very nice. Working with him has been very pleasant, I think people will be surprised to see him in another role other than the musical one.
The frenetic rhythm of 'Sky Rojo' also has to be noticed during the shooting days...
I thought I had worked a lot in life (laughs) but making this series was one of the hardest things of my life.
You have worked all your life in Argentina, but Netflix reaches the whole world. Have you felt the international impact of the series?
I have worked all my life but in a certain context. This series has reached places that I never thought it would participate in any way in fiction and I am noticing it a lot.
Without revealing anything... How would you define the end of the series?
Who more or less has followed other Vancouver series ('The paper house'), knows that they try not to go to the obvious. I think you will like the ending, but decisions have had to be made. We will have to see what people think.
As you mentioned before, one of your next projects will be 'The End of Love' on Amazon Prime Video... What can you move forward with?
It was born from something as genuine as reading a brilliant book. As producer of the project, she thought that at a Spanish-speaking level there was nothing that spoke to people my age, to those 30-year-old girls from the city who live and things happen to them. It is the fictional version of the true story of Tamara Tenenbaum, a former Orthodox Jew who goes out into the world to live it all when she abandons her religion. It is a piece for everyone to identify with, but mainly the modern feminism of an underground Buenos Aires without mirrors to look at.