Lakovic already has his compass: Andrew Albicy, until 2025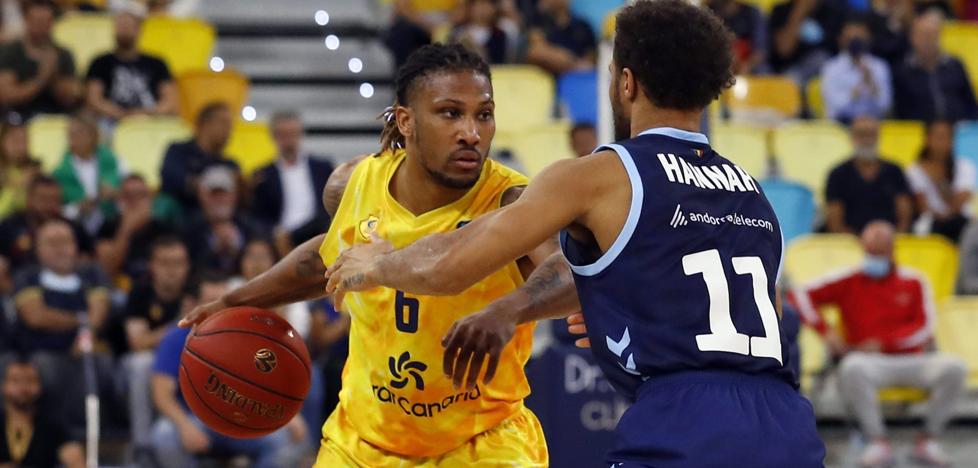 endesa league
Gran Canaria ties the international base with France for two more seasons and an optional one. His renewal was an absolute priority
Done deal. The CB Gran Canaria made official this Sunday one of the most awaited renewals by the yellow fans
. Albicy international for France, will continue to delight fans in the Arena with his rhythmic penetrations and high-octane spins. The base
sign two seasons and one more optional. Andrew until 2025.
It was an absolute priority in the notebook of the team of Willy Villar, sports director of the club. Y
the arrival of Jaka Lakovicwho also requested the continuity of Albicy in the squad,
also influenced Andrew's decision.
Your happiness in Gran CanariaFurthermore, it is above everything. This was made clear by the Claretian player, who could be seen enjoying the Maspalomas Carnival last Saturday, another example of how comfortable he is on the island.
"Here I have everything to keep performing and I want to do great things with this club"

«I am very happy to renew with Gran Canaria.
I wanted to stay because I feel very good on the island, I have everything I want here to keep performing. I want to do great things at this club," said the professional in statements to the entity's official website.
Andrew Albicy (Sèvres, 1990)
landed in Gran Canaria two seasons ago from Zenit Saint Petersburg. In this period, he has been Olympic runner-up with his team and
He has played a total of 95 matches with the yellow elastic, being a fundamental pillar from the direction of the game.
your numbers

With him on court in this last season, Gran Canaria won 62% of the games in the regular phase in the Endesa League. His individual statistics in the domestic competition were
5.7 points, 4.3 assists and 1 steal per encounter. In the 7DAYS EuroCup he increased his numbers to 6.8 points, 6.2 assists and 1.8 steals, being the best in the competition in this last facet.
With the confirmation of his renewal, Albicy will be one of the bases of the new project led from the bench by Jaka Lakovic.