Lajovic puts an end to Pedro Martínez's career in Australia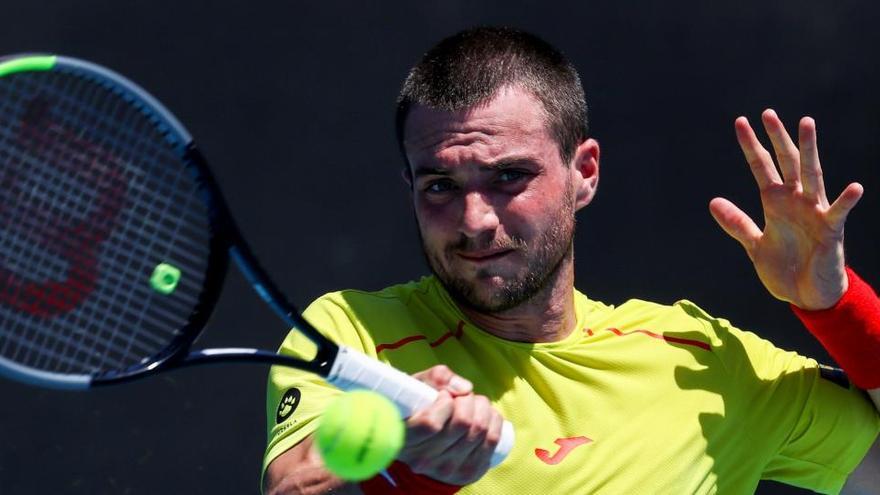 The Spanish Pedro Martinez said goodbye to Australian Open in the third round after losing to the Serbian Dusan Lajovic (23) by 6-7 (6), 7-5, 6-1 and 6-4, in a game in which he suffered discomfort in the abdominal area.
Martínez joined the resignation of Pablo Carreño, who resigned in the second set against the Bulgarian Grigor Dimitrov (18) after suffering the same problems as his compatriot, so the Spanish representation in Melbourne Park will be reduced to the participation of Rafael Nadal (2) and Feliciano López.
The abdomen played a trick on Martinez after matching his best performance in Grand Slam competition in a setting that he remembers with a good taste in his mouth after last year he achieved his first victory in a 'major' on the banks of the Yarra River against the German Dominic Koepfer.
Deprived of the option to sustain long rallies from the baseline, Martínez sought surprise by going to the network more frequently, since he got a total of fifty points.
The Valencian was about to throw in the towel and retire in some sections of the second set in which he addressed his coach in various exchanges to make him understand the ordeal that was happening.
His rival, Lajovic, will face in the next round the German Alexander Zverev (6), who overwhelmed the Frenchman Adrian Mannarino (32).