Laia Sanz achieves her sixth enduro world title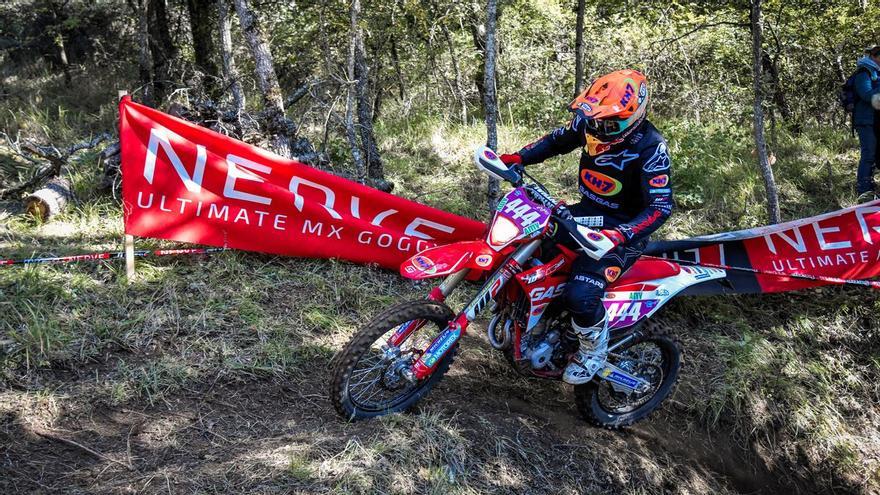 The Spanish pilot of the KH-7 team Laia Sanz He added his sixth world enduro title, with a new exhibition, by winning the French Grand Prix, the last test of the season and which has been contested in the French town of Langleac, south of Lyon.
The motorcyclist from Corbera de Llobregat (Barcelona), gWorld Cup winner in 2012, 2013, 2014, 2015 and 2016, has returned to competition this year after four absences.
With this sixth title, along with the 14 in the Trial World Championship, there are already twenty world championships that Sanz adds, thus becoming the first female rider on two wheels in history to reach this number.
Laia Sanz arrived, with 75 points, to the final test as leader of the World Cup, with a difference of 8 points over the 20-year-old Spanish Mireia Badia (Gas Gas) and 9 compared to the British Jane Daniels, world champion in 2019 and 2020.
On Saturday, Sanz, at the controls of a GasGas EC 350, took the victory in the first series winning all the special tests.
Behind her, was the current world champion Jane Daniels (Fantic), who was overtaken by 54 seconds by the Spanish and who today started with 12 points of disadvantage over the Catalan, and Mireia Badía, who finished the first day in third position.
The final day of this Sunday, like yesterday, has consisted of three laps of an 80 km route divided into a Cross Test, an Enduro Test and an Extreme Test. And Sanz has shown himself again to win in all the tests of the day, with a 47-second advantage over Badía.
This second place of the Manresa has earned her to finish runner-up in the world, surpassing the British Daniels by a single point in the general classification.