Laia Palau retires at the age of 42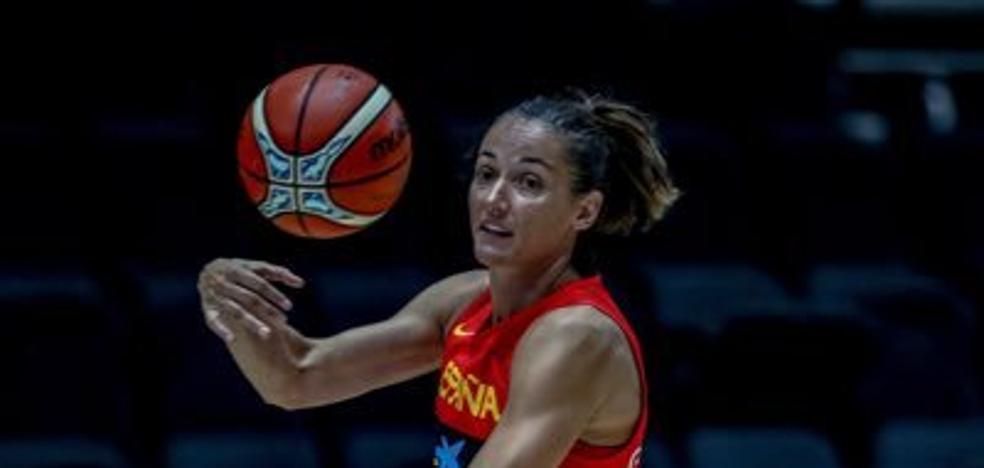 Basketball
The legendary Catalan player closes 25 career seasons with 33 club titles and 12 medals with Spain
Laia Palau, banner of the best generation in the history of Spanish women's basketball, announced on Wednesday her retirement from the courts at the age of 42, after 25 seasons in the elite and a legendary career marked by 33 club titles and 12 medals with the selection. "Today you announce your retirement, but your basketball, your record and your values ​​will last forever. Thank you Laia for being an example for everyone and congratulations on an unparalleled career!" wrote Pau Gasol after the decision made by the captain of Spain, who has closed her sports career at Uni Girona, after also defending Ros Casares in Valencia and play in France, Poland, the Czech Republic and Australia, before returning to Europe.
«I am not retiring from basketball. I stop playing, but I do not retire. I will continue working in this world, because this sport has been my life, it is my life and it looks like it will continue to be my life. At the moment I am not leaving the pavilion », assured the mythical Catalan player, who from now on will collaborate with the Spanish Basketball Federation (FEB) and will dedicate herself to the training academy for girls and young people at Spar Girona that bears her name . "I have made my decision and I am very happy. Life has treated me very well and has given me a tremendous career", recognized Laia Palau in the Fontajau pavilion, the Spanish player who has worn the Spanish shirt the most number of times (314), with which she has won three titles of Europe, in addition to being proclaimed runner-up in the world in 2014 and Olympic in 2016.
«Laia Palau is an iconic figure of sport in our country, who has given everything on the pitch, but also off it. Her influence goes much further », highlighted the president of the FEB, Jorge Garbajosa, convinced that she« she will continue to contribute from another point of view »outside of active basketball and gave the former player the« eternal gratitude »of she. The Barcelona game director has put an end to her career with 556 games in the Endesa Women's League, being the second player in history with the most games, only surpassed by Noemi Jordana, who reached 572. In Spain she has won seven titles in the league (five of them with Ros Casares, with which they were also proclaimed European champions for the first time), five Queen's Cups and five Super Cups.
With the national team, which she defended for 19 years and from which she retired last November, she set a record for appearances in Eurobasket (ten), equaling Uliana Semenova, and she has also been the Spanish basketball player who has played the most times played an Olympic Games, with four appearances: Athens 2004, London 2002, Rio 2016 and Tokyo 2020. Laia Palau has been in all the successes of the golden age of Spain, with seven consecutive medals in the three major competitions, between 2013 and 2019. "There will be no other like her," the FEB wrote this Wednesday through its social networks, along with a video with some of Laia's best moments in the Women's League and with the national team.