Lagarde warns of the rebound in wages due to the rise in the minimum wage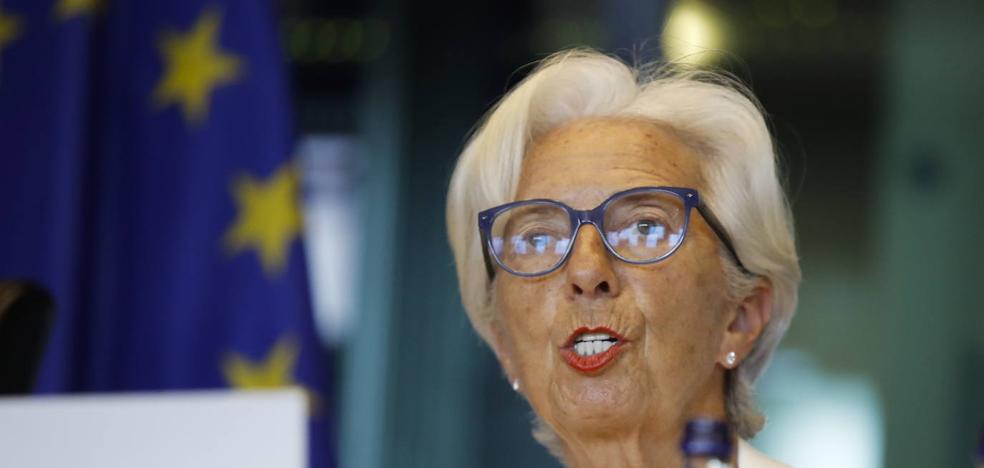 The ECB expects remuneration to "strengthen a little more" this year, although it admits that the increases are "moderate" for now
The president of the European Central Bank (ECB), Christine Lagarde, warned on Monday that, in addition to energy, price increases are becoming widespread in the eurozone in all sectors. Thus, he pointed out that wage growth "has begun to pick up" and is expected to strengthen further during the year, supported by labor shortages, the increase in minimum wages and the compensation effects of high unemployment rates. inflation.
"Wage growth has begun to pick up, although it remains moderate," said the central banker of the euro zone during her appearance this Monday before the Committee on Economic and Monetary Affairs of the European Parliament.
In this regard, Lagarde warned that the central bank expects the growth of negotiated wages "to strengthen a little more during 2022." Then, he added, it would remain above average levels for the projection horizon, "supported by tight labor markets, increases in minimum wages, and also some offsetting effects from high inflation rates."
In this way, the evolution is reflected in the increase in longer-term inflation expectations in the euro region, as reflected in the latest projections by the ECB, which revised its forecasts significantly upwards in June.
Thus, these projections now indicate that inflation in the euro zone will remain "undesirably high" for some time. Specifically, they anticipate annual inflation of 6.8% in 2022 and 3.5% in 2023 to stand at 2.1% in 2024. "This means that headline inflation at the end of the projection horizon is expected to be slightly above our goal," Lagarde acknowledged.
The first rise in interest rates by the European Central Bank in 11 years will be on July 21 and will place the price of money at 0.25%. In September the second will take place, which could be 50 points, up to 0.75%. And then, depending on how the relentless inflation evolves -which closed May at 8.1%-, new increases will arrive until the objective of settling at around 2% is guaranteed, as established by the ECB's mandate. This policy will come after the FED has raised rates in the US.