Lagarde defends the Reconstruction Fund as a "permanent tool"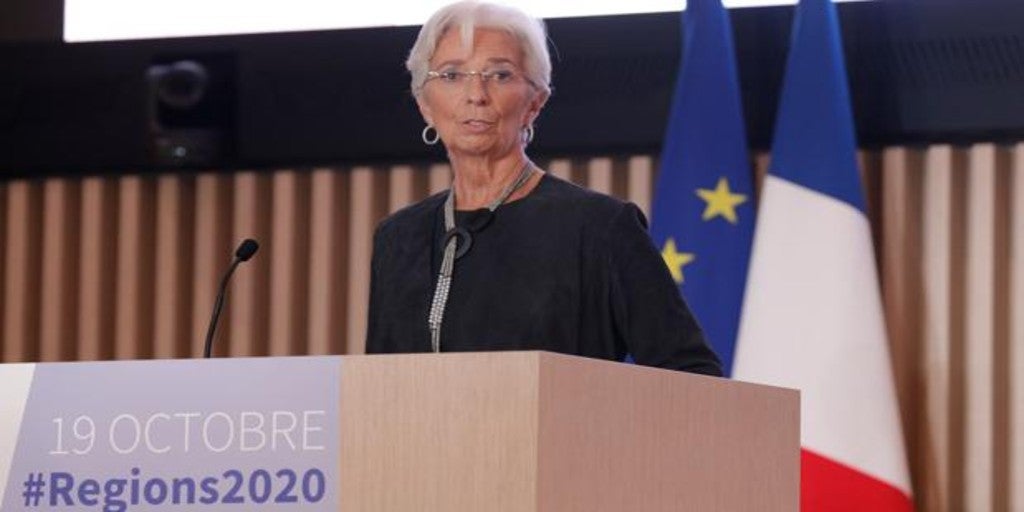 Correspondent in Berlin
Updated:
save

It was very clear at the time of its creation that the European Reconstruction Fund was an instrument born out of an exceptional situation and that joint debt issuance was used, by the European Commission, on a "unique" occasion. But the money has not even begun to reach partner countries when the European Central Bank begins to make campaign to make this practice "permanent". "Europe should not delay the distribution of the 750,000 million euros from the Reconstruction Fund and should also discuss the creation of a permanent fiscal tool for the bloc," defended its president, the French Christine Lagarde.
'The aim of the Commission is to distribute these funds in early 2021, and this calendar must be maintained, "he said," but I hope there will also be a debate on a budgeting tool for the euro zone, the precedent of which is our current experience.
Lagarde made these statements to the French newspaper Le Monde, hours before attending the ECB conference convened in Frankfurt on the future of the euro zone, in which the debate was thus open. "If the crisis worsens significantly, the choice of medical treatment is further delayed and the economy continues to collapse, then certainly we will have to think about more measures of monetary policy and, in particular, fiscal'Said Robert Holzmann, president of the Central Bank of Austria and who is also a member of the Council of the European Central Bank.
Lagarde has stressed, moreover, that "the ball is in the court of the States", which must present their own plans for the Community Executive to examine them and the national parliaments to approve them. "It is crucial that this exceptional plan, which has raised important taboos in certain countries, is a success"stressed the president of the ECB, making it clear that the joint issuance of debt as a first step could see its vocation of permanence frustrated if there are countries that do not respond adequately. The risks would be that the use of the funds is not selective, that it gets lost "in the administrative labyrinths" or that it does not reach the real economy to give it a more digital and greener orientation.
The budget of 750,000 million euros A debate has already sparked in Brussels about the need to make aid conditional on compliance with the principles of the rule of law, with the opposition of some states that feel marked by those rules. Lagarde now fears that the behaviors of European governments are not up to par and end up frustrating the important step forward.
It has also assured in Frankfurt that, in the event of a worsening economic situation, the ECB has not exhausted all its possibilities and "If more needs to be done, we will do more". In his opinion, the most serious of the long-term impact of the crisis are job losses, and for this reason "it seems essential that the safety nets put in place by governments during this crisis are not withdrawn prematurely."