Lagarde asks to postpone his statement in the 'Bankia case' because the questionnaire got wet on the trip to Washington | Economy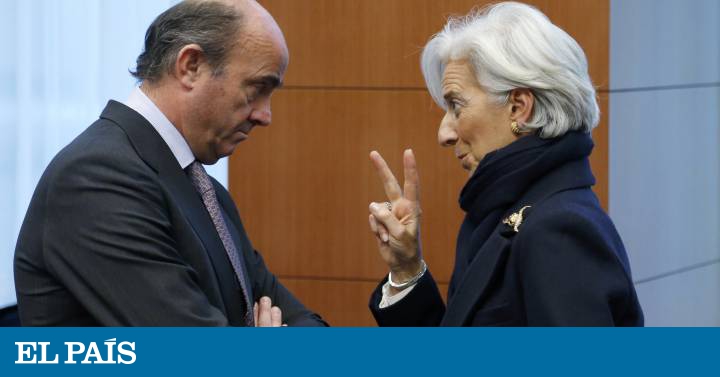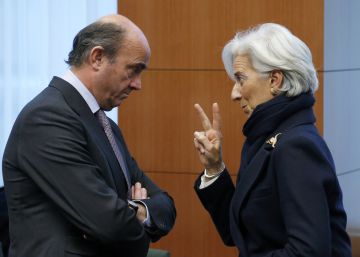 The still director of the International Monetary Fund (IMF), Christine Lagarde, has asked the Audiencia Nacional, where Bankia's IPO is being judged, that extends the term that has to respond to the questionnaire that the court sent him last month. The curious thing is the reason that alleges to request that extension: that the document in question was received "in defective state" because the envelope of paper in which it traveled got wet during the trip.
"I had no other folder or protection, which worsened the damage," abounds a diligence, which had access to the country, in which the lawyer states that the court has received the request of Lagarde. The document indicates that the liaison magistrate has received a call from the first legal advisor of the IMF requesting to extend the term given to them in the rogatory commission. "The originals were not presentable in that state," adds the document, which states that this has forced to deliver a scanned copy.
Originally the statement by Christine Lagarde in the Bankia case It was scheduled for last May 8. Initially it seemed that he was going to declare by videoconference from his job in Washington, but the IMF told the National High Court that he did not want to do so and that I would only do it by means of a previous questionnaire and with justification of his appearance before the court.
The indictment of the Inter-Union Confederation of Credit, led by Andrés Herzog, wants Lagarde, who has the rank of head of state, to declare for a report very critical of the situation of Bankia that the IMF advanced in 2012, shortly before the fall of the entity. Rodrigo Rato, former president of Bankia, said that the document accelerated the collapse of the bank and that it was induced by the government. The then Minister of Economy, Luis de Guindos, who is now vice-president of the ECB, denied having influenced the critical phrases with Bankia.
Lagarde has just been named president of the European Central Bank (ECB), but will not be voted until November. "I asked that the IMF be informed that the extension can not be extended beyond the end of July, since the trial is over," Herzog said.
(tagsToTranslate) lagarde (t) ask (t) defer (t) declaration (t) case (t) bankia (t) questionnaire (t) mojar (t) trip (t) washington (t) director (t) director ( t) fmi (t) deny (t) appear (t) person (t) judgment (t) demand (t) send (t) question (t) write



Source link