Lady Gaga closes Joe Biden's campaign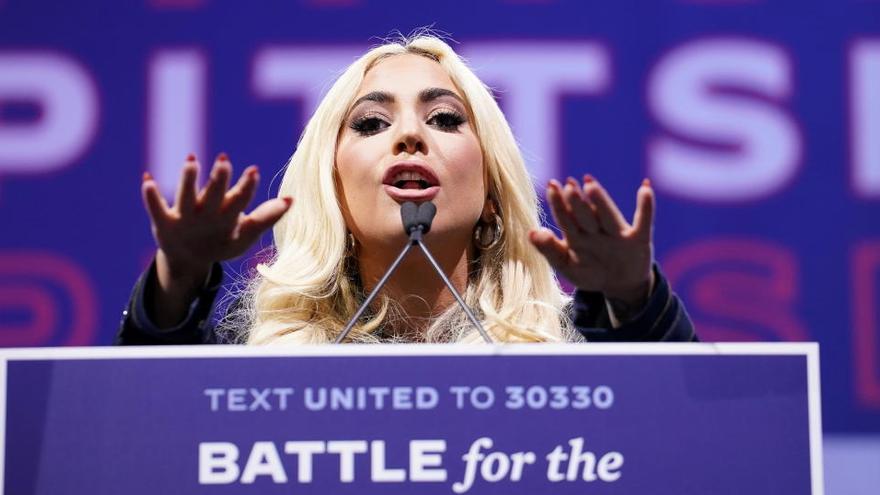 Joe biden He has closed his campaign in style. The presidential candidate of the United States held a closing rally in Pittsburgh on November 2 that was attended by Lady Gaga. The singer not only acted, but gave a vindictive speeches and charged against Donald trump.
The star performed songs like 'Shallow' and 'You And I' and spoke about his long friendship with the politician. "I've known Joe for a long time. I remember when I was dating him one day and I said, 'So, you're going to run for president, right?' We had a little chat and he did. I was like, 'Listen, We need you, because we need someone to unite us all at this very important moment. 'Tomorrow it will be clear what kind of country this is, "said the artist.
The celebrity also dedicated a few words to Donald Trump. "Now is your chance to vote against Donald Trump, a man who believes that his fame gives him the right to grab your daughters, sisters, mothers or wives by any part of their bodies. Vote for Joe. He's a good person, "he insisted.
Lady Gaga was not the only singer who participated in the closing of the campaign. John Legend, Patti LaBelle or Common they also supported the Democrats with their music. "Some people see the meanness, the bullying, the selfishness of Donald Trump and they confuse him with force, with a kind of twisted masculinity," said Legend, who participated in the event organized in Philadelphia.
It seems that the enmity between Lady Gaga and Trump comes from afar, since the president also dedicated a few words to her earlier at a rally. "I could tell many stories about Lady Gaga," the Republican dropped.