Ladies and gentlemen, this is Pablo Alboran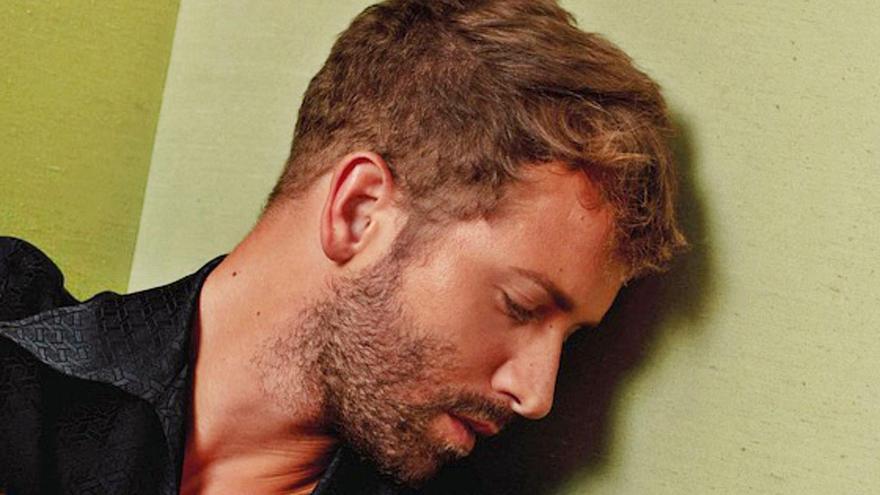 He says Pablo Alboran that the word that best defines his current state is vertigo, and that is why he wanted to title his new album, perhaps the most anticipated of his career, precisely like that. The man from Malaga announced his homosexuality in June through a video uploaded to his social networks ("I'm here to tell you that I am homosexual, that nothing happens, and that life is the same", an iconic phrase) and now a new phase begins in his carrer. GQ magazine has published the first interview with the singer and songwriter after that post, a conversation that, according to what can be read in the publication, leaves the most succulent headlines about his state of mind and, of course, his imminent new job. "I'm a normal guy, who laughs at everything, who wants to have fun. And now I can also look at people and say: this is me, "he says.
Two videos uploaded by Alboran have been decisive in his career: the first, ten years ago, specifically on April 22, 2010, when he was a young stranger sitting on a white sofa and with an acoustic guitar in his hands, singing his own song. (Only you); the second, on June 17, 2020, in which that same young man, with a decade already behind him and worldwide fame and success, told the world that he is homosexual. Precisely in the GQ interview, Pablo tells how was the genesis of these three very personal minutes on camera and open heart: "I did not plan it nor was it a very thoughtful decision. It was a weekend that I had to go up to Madrid for work, I saw how the city was, I saw my empty house … I lived that apocalyptic feeling that everything is going to waste. I came home and suddenly said: I want to build too. And although I have lived and had my partners, I did not want that if tomorrow I have children, or I get married, or whatever, the feeling would be that of a caught. I wanted to give him normality because in my life I have always given it to him ".
The announcement was received, for the most part, with emotion and acceptance by fans of the Malaga. "I have received a flood of love and stories that I swear I did not imagine. Of mothers who spoke with their children thanks to the video, of children who showed the video to their parents and just by watching it they had nothing more to say … I have goose bumps when I remember it. A girl wrote to me and told me that she had fallen in love with her best friend and did not know how to say it. She told me that they talked about my video, she smiled, looked at him and then she understood that they felt the same. It's something very nice, "he reveals in the magazine. But there were also criticisms: "I have heard that it was a marketing strategy, which is the last straw, I have also heard that I had a coach who prepared me to do it … They have said everything: that there were threats, that there was one caught … But really, there is nothing! I have always lived my life normal. In fact, my songs have not had a genre for many years, but because I understand music differently, it has nothing to do with whether you like men or women, it is a way of understanding love. For me it is important that everyone feels identified ".
All this while Pablo Alborán polished his new repertoire, that of Vertigo. "If we don't have vertigo, we are dead. It is the most alive feeling we can have. I wish everyone to feel vertigo sometime in their life because it can cause wonderful things, "reflects the singer-songwriter. After launching the first fruit of that vertigo, If you had wanted, the fans are expectant. Will there be new musical facets of Pablo? Is your repertoire more confessional? Are there coded, hidden messages about your personal life and your homosexuality ad?