Labor will send 85,000 letters to companies with signs of labor fraud | Economy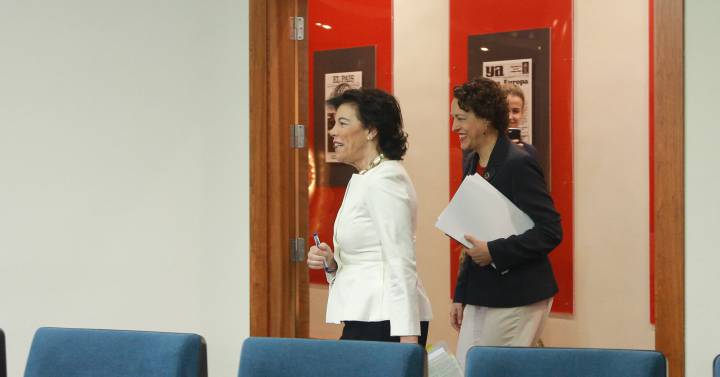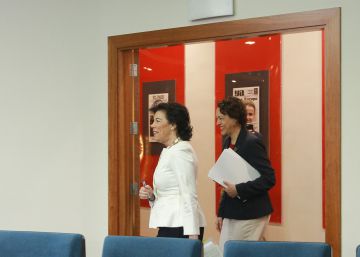 The Ministry of Labor will send in the next few days a massive letter remittance to companies in which it has detected signs of labor fraud. Specifically, it will send 85,000 letters that affect 238,000 workers in two new crash plans, as announced on Friday the Minister of Labor, Magdalena Valerio. The two plans are aimed at the fight against fraudulent temporality and abuses in part-time hiring, tto and as advanced EL PAÍS.
Both programs are framed within the plan against labor exploitation that the Ministry of Labor launched in the summer of last year and are launched for the second time. Its development is that a letter is sent to the work centers where fraud signs have been detected with the warning that if the situation is not regularized within a certain period of time, the Inspection will visit the company. In this edition, the numbers of workers affected by these letters increase by 11.2% between temporary employees, to 89,285 employees, as between part-time, 148,730.
Within this framework plan, Valerio has presented at the end of the Council of Ministers the second evaluation of this plan. According to the numbers presented by the minister, between August of last year and June of this, the Inspection has converted 173,957 irregular temporary contracts into indefinite. This data includes both the 61,445 achieved in the first mass sending of letters and in the ordinary inspection action. This figure represents an increase of 83% than in the same 11 months of 2017-2018.
Regarding the extension of the working day, the figure reached 36,694, of which 8,824 would correspond to the corresponding mass sending of letters from the previous year. This result also represents a considerable increase over the results of the comparable period, 58%.
As was the case this year, in January 2020 the impact of the two crash plans will be analyzed, which in the case of temporary events had a high incidence. Quite less was in the case of part-time employment, more difficult to detect.
Among the data that Valerio has provided for the first 11 months of operation of the Inspection shock plan is the employment figure, 126,751. This figure contains the 32,067 false self-employed persons who would have detected the Inspection and the extensions of part-time contracts that exceed 50% of the working day.