Labor inspectors call a three-day general strike for the first time in history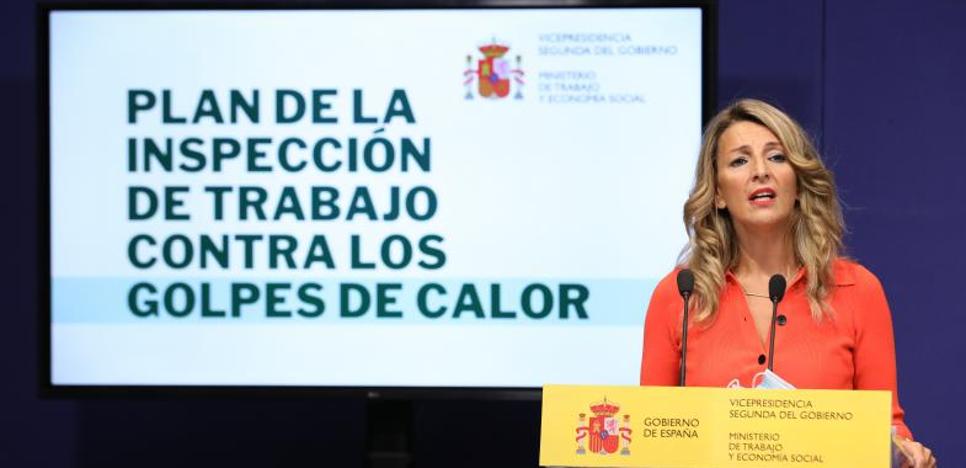 The first 24-hour strike will take place on December 21 to denounce that the ministers Montero and Díaz have left them "forgotten"
After months and months of threats, the Labor inspectorate has consummated its order: they will call the first general strike in the history of Spain before the end of the year to denounce that the Minister of Finance and Public Function, María Jesús Montero, and the of Labor, Yolanda Díaz, have left them "forgotten". It will be a 24-hour strike to which all employees of the organization from all national centers are called, regardless of level or category, for which reason it will be seconded from the lowest scale, such as assistants, administrators, to the higher level, where the sub-inspectors and inspectors would be, whether they are officials or labor personnel, permanent or interim.
The first 24-hour strike will be held on December 21, but it will be repeated on January 25 and February 22 if the precarious situation they denounce does not change, according to a statement sent to the media by the five calling unions: CC OO, CIG, SITSS, SISLASS and USESS. Four other workers' organizations, including the UGT and CSIF, will wait until the end of the year to decide whether to join these strikes.
The unions accuse the Government of not complying with "anything agreed" in the pact signed with them at the negotiating table a year and a half ago (on July 7, 2021), in which a new inspection model was configured and They included "the measures capable of alleviating the numerous problems that affect the Labor and Social Security Inspectorate and whose intensity grows day by day," according to the letter.
Specifically, they denounce "serious staff shortages, lack of professional career and work horizon that contributes to the decapitalization of the staff, lack of recognition and dignity of the functions carried out in each of the positions of the Inspection with a relationship of obsolete and unfair jobs, all this together with greater workloads and greater complexity of the same, deficit in technical and material resources...»
"The deficiencies of the Inspection are more severe and more palpable every day, in parallel the dialogue is now non-existent," warn the unions, who consider it "irresponsible to abandon the organization and its staff in such a way" and demand "urgent solutions."