"Labor companies are an excellent solution to undertake with values ​​and recover companies in crisis"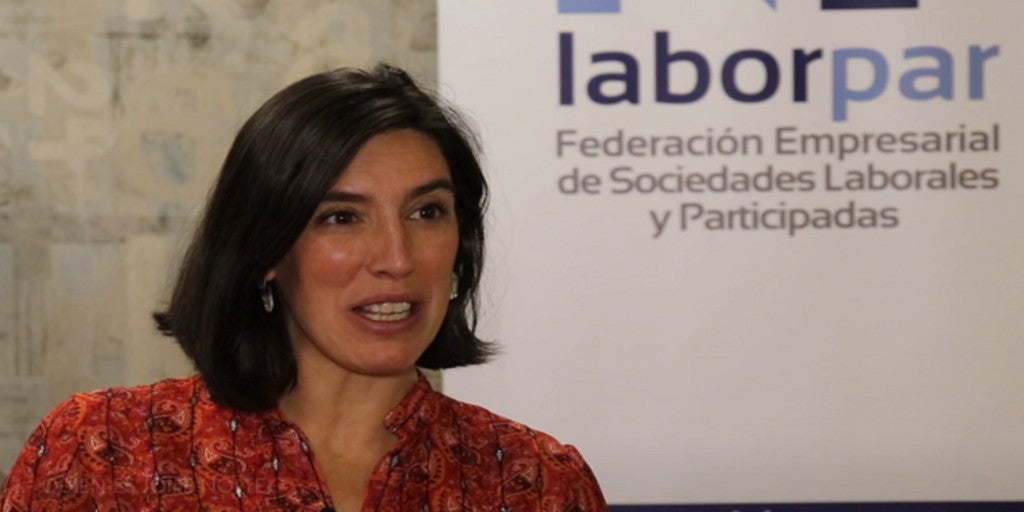 Updated:
save

Jone Nolte, president of LABORPAR, the Federation of Labor Societies and Participated Companies of Spain, addresses the importance of the labor society as a model that promotes stable and quality employment for the people who participate in the company
Jone Nolte's professional career is linked to Economic Law and the Business Group of Labor Societies of the Basque Country, where he has carried out training tasks, European projects, legal-economic advice, consulting and corporate social responsibility. In this interview, and on the occasion of the launch of the "Take the initiative" campaign, Nolte breaks down various questions of interest about labor companies and what role these social economy companies can fulfill for the recovery of companies in crisis and for entrepreneurship.
-Can you explain what a Labor Society is?
-A Labor Society belongs to the Social Economy family, and it is a legal entity of a company where workers participate in the capital in a majority way, that is, more than 50% is in the hands of those who work in it, and in which the figure of capitalist partner also fits. This means that they have a very transversal vision of the business, and it makes their commitment, from the labor and business point of view, total.
The labor society prioritizes investment over the distribution of dividends, it is a sustainable business model, it is at the forefront of business to achieve higher levels of equality, promote territorial roots and the maintenance of decision-making centers, but above all , is a model that promotes stable and quality employment for the people who participate in the company. For all those who are interested in learning more about the options, characteristics and aid that a labor society has, from LABORPAR, in collaboration with the Ministry of Labor and Social Economy, we have launched the campaign "Take the initiative ", Which has the web www.tomalainiciativaempresarial.es, where information of interest is collected in this regard.
-What does a Labor Society offer to entrepreneurs?
-I would say that the Labor Society is the best formula to undertake. In it, working people are owners, they can guide their future, be jointly responsible for a flexible business project that, in addition, has incentives in various autonomous communities for the creation or incorporation of partners.
The labor society is ideal to undertake with values ​​and respond to various challenges that currently exist in Spain. Our model contributes to equality between men and women within the company and seeks the territorial roots of companies with decision-making centers in the territory where they operate. Important issue to avoid relocations, and maintain levels of well-being and economic development, differential elements that make the labor society also a tool to respond to the problems of emptied Spain and the socioeconomic recovery of municipalities.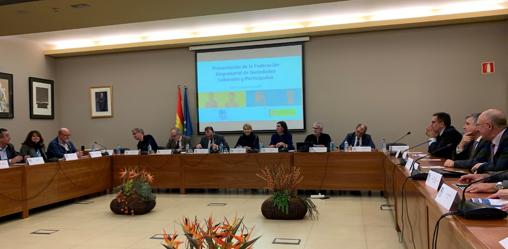 -In addition to carrying out an undertaking, can the Labor Partnership formula be useful for companies in crisis and relief in the company?
-The Labor Society responds to three forms of access to property: one is entrepreneurship, another is business reconversion and the third, business succession.
Business reconversion is what has given rise to the Labor Society. We come from a crisis in the eighties in which working people were forced to acquire ownership of the company to keep their jobs. But it is true that we are in a different moment and we must look to the future. During the next ten years we are going to face a significant number of retirements of owners of companies that in their day started and that, today, have no relief in the family to continue with the activity and think about the transmission to people workers as a formula for them to maintain their employment, as well as to maintain the economic activity of companies that are the result of many years of effort, pride and perseverance. The Sociedad Laboral, as an alternative to business succession processes, is an excellent way out.
Likewise, our genesis, to provide a solution for those companies that are in crisis, remains in force. Unfortunately, we may see many companies facing closure or bankruptcy in the coming months. Given this situation, why not analyze the viability of this business project through an internal restructuring, why not let the workers themselves acquire ownership of that company as an optimal way to maintain employment and restructure that business to look to the future with more viability, with innovation and competitiveness. It is an outlet for which we are committed and we will work from LABORPAR and proof of this is the "Take the initiative" campaign.
-The Labor Society as a promoter of equality. What would you highlight?
-From LABORPAR we have always worked for full equality in the business world, for a greater presence of women in decision-making bodies, both in the boards of directors and in the management bodies of companies and to eradicate the gap salary between men and women.
Access to property by women is also a way of promoting and extending equality throughout the company. The social economy companies, and especially the labor companies, have more women in managerial positions, as shown by the data, an issue that enhances pay equity and the obtaining of dividends for women.
From our federation we are going to continue working so that equality, which is increasingly present in the Public Administration, also extends to private companies thanks to the model of the labor society that has equality as its axis.
-What role do labor societies play in meeting the Sustainable Development Goals?
-From labor societies we respond to most of the SDGs; to the elimination of inequalities, to the strengthening of industry and competitiveness, to a more inclusive and inclusive education, to a more inclusive and environmentally sustainable business and society model, but, above all, we contribute to the objective of sustainable development number eight: Promote sustained, inclusive and sustainable economic growth, full and productive employment and decent work for all. Right now, we are focused on boosting this growth because we know that the level of unemployment is high, and it will increase in the coming months. Faced with this situation, the labor society can provide a response both from entrepreneurship, such as promoting hiring and incorporation as partners in our companies, or recovering companies in crisis.
-We concluded. Something that has remained in the inkwell?
-Just remember that our federation and its grouped entities are available to all those people, companies and public administrations that need advice on labor companies.
In Madrid, the territorial organization of LABORPAR is ASALMA, the Association of Labor Societies of Madrid ( www.asalma.org), with whom they can contact to receive support in entrepreneurial processes, recovery of companies in crisis and business succession processes.